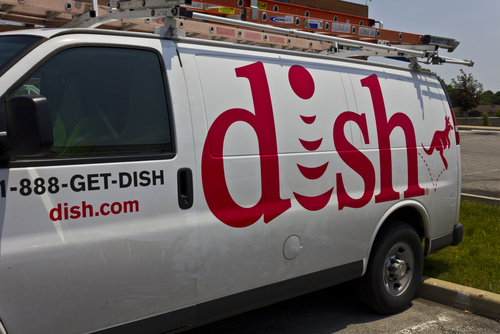 Ever since T-Mobile and Sprint announced their plans to merge, there have been groups and other companies that strongly showed their opposition. One of those that opposed the merger is satellite TV company, Dish. But now that T-Mobile and Sprint's prepaid businesses and other assets could be sold off, it looks like Dish has had a change of heart.
Reports circulated today that Dish is currently in talks to "buy prepaid subscribers and wireless spectrum licenses from the merger partners". The report comes from sources of the Wall Street Journal, after the Department of Justice (DoJ) is said to approve the proposed merger once the two companies sell off these assets. The report shares that the DoJ has shown a preference for a single buyer to acquire these assets. Another option is for a fourth carrier to be created to compete against the big three carriers.
Apart from Dish, other cable companies have been said to show interest in the acquisition. Insiders have shared that both Charter and Altice have shown an interest in Boost Mobile. Once everything gets finalized, it's possible that the proposed merger could get an approval from the DoJ and the Federal Communications Commission (FCC).