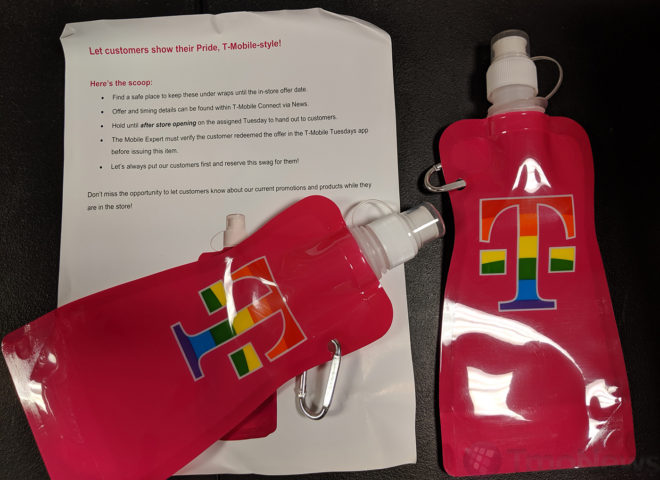 Looks like T-Mobile is getting another piece of T-Mo swag ready for customers.
T-Mobile is planning to give away Pride flasks with the T-Mo logo on them as part of T-Mobile Tuesdays. A TmoNews tipster sent along the photo you see above, which shows a magenta collapsible water bottle with a carabiner and a lid.
It seems likely that T-Mobile will hand these out to customers next week. There was no mention of these Pride water bottles when T-Mo announced this week's deals, and since tomorrow is Tuesday, it'd definitely be a surprise if they were offered for this week's T-Mobile Tuesday. June is Pride Month and next Tuesday is the final Tuesday of June, so June 25th seems to be the most likely date.
If T-Mo is planning to hand out these collapsable water bottles next week, we should hear about it on Wednesday when T-Mobile announces next week's deals, so stay tuned.
Thanks, Alex!