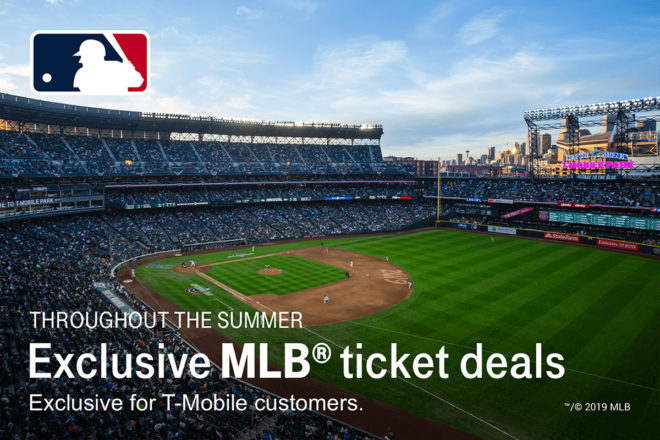 T-Mobile has shown a lot of love for baseball over the years, doing things like offering free MLB.TV subscriptions to customers, sponsoring the Home Run Derby, and even adding its name to the Seattle Mariners' ballpark. Now T-Mo is bringing some more MLB to its customers.
T-Mobile will offer discounted tickets for every MLB team through T-Mobile Tuesdays. The deals will start tomorrow, June 18th, with the first 10 teams:
Arizona Diamondbacks
Cleveland Indians
Detroit Tigers
Los Angeles Angels
Philadelphia Phillies
Pittsburgh Pirates
San Diego Padres
San Francisco Giants
Seattle Mariners
Texas Rangers
Ticket offers for the remaining 20 teams will be offered monthly throughout the remainder of the 2019 MLB regular season.
If you're interested in getting a discount for one of the first 10 teams, just open up the T-Mobile Tuesdays app or visit the website and save the offer. You'll then copy the offer code and select "Redeem" to choose from a list of available ticket deals, which will vary by team. Then paste the offer code when checking out to get your discount.
Source: T-Mobile