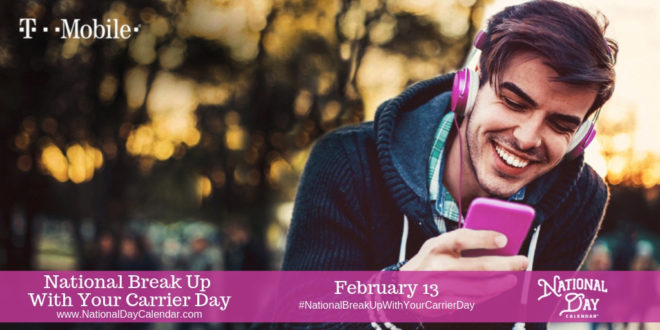 February 14 is well-known as Valentine's Day, but now T-Mobile is making February 13 a holiday, too.
T-Mobile is teaming up with National Day Calendar to make February 13 into National Break Up with Your Carrier Day. As part of the holiday, T-Mobile is rolling out a new deal that offers two lines of T-Mobile Essentials and two phones for $100 per month.
With this deal, customers who switch to T-Mobile can get two lines of the T-Mobile Essentials plan plus two phones for $100 per month plus taxes and fees. Customers must enroll in autopay, and the cost of the phones will be spread out of 24 monthly credits. The phones available with this deal include the T-Mobile REVVL, the REVVL Plus, the REVVL 2, the LG Aristo, the LG Aristo 2 Plus, the LG K20 Plus, the Samsung Galaxy J3 Prime, the Samsung Galaxy J3 Star, and the Motorola Moto E5 Play.
Customers can also get two lines of T-Mobile One plus two phones for $130 per month.
T-Mobile is adding new devices to its #GetOutoftheRed offer on February 13 as well. The new phones being added include the Samsung Galaxy Note 8, Samsung Galaxy S9 and S9+, Google Pixel 3 and Pixel 3 XL, and Apple iPhone XS, XS Max, and XR.
With the #GetOutoftheRed promotion, Verizon customers with an eligible device can switch to T-Mobile and get the remainder of their device payments paid off up to $650 in the form of a virtual prepaid MasterCard card. They can then bring that device over and use it on the T-Mobile network.
Source: T-Mobile