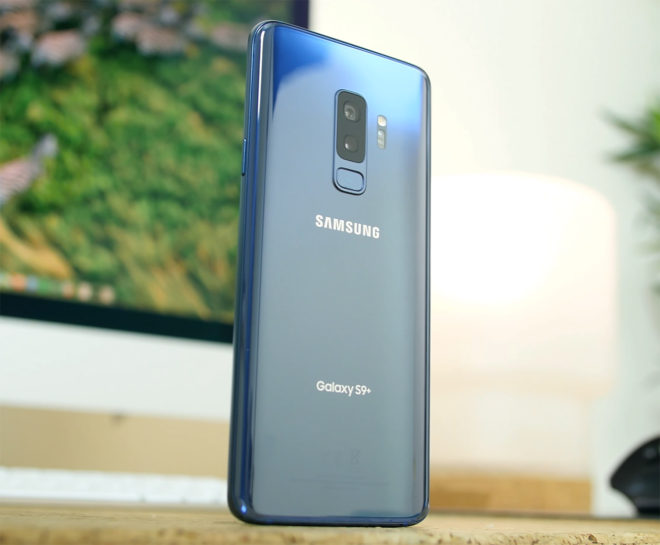 T-Mobile is starting the week off in a big way.
T-Mo has confirmed that it's now updating the Samsung Galaxy S9 and Galaxy S9+ to Android 9.0 Pie. The S9 is getting update version G960USQU3CSAB which comes in at 1964.25MB, while the Galaxy S9+ is receiving update version G965USQU3CSAB which is 1988.79MB.
The update to Android 9.0 Pie brings with it Samsung's One UI. This updated user interface aims to make navigating the OS easier, keeping relevant content that you want to interact with near the lower part of the screen while content that you'll be viewing is in the upper half. One UI also brings a night mode across its user interface, and Samsung has also said that it worked to make One UI more clear and intuitive.
One UI isn't the only major feature that T-Mobile Galaxy S9 and S9+ owners are getting with this update. RCS Universal Profile 1.0 support is included as well, which enables upgraded messaging features like typing and read indicators, group chats up to 100 people, and larger file transfers. These features work when you're chatting with another user with RCS Universal Profile 1.0.
These updates don't appear to be hitting T-Mobile Galaxy S9 and S9+ devices widely quite yet, so don't fret if you don't see it on your phone quite yet. It should begin more broadly hitting devices in the coming days. As always, you can manually check for updates by going into Settings > Software update > Download updates manually.
UPDATE: So there's some good news and some bad news regarding these updates. The good news is that T-Mobile has updated its changelogs to say that both phones are also receiving Band 28 roaming support and "various bug fixes and system improvements" in addition to Android Pie and RCS. The bad news is that T-Mo says that the updates are currently on hold and that they'll resume "at a later time."
Thanks, John!
Sources: T-Mobile: Galaxy S9, Galaxy S9+