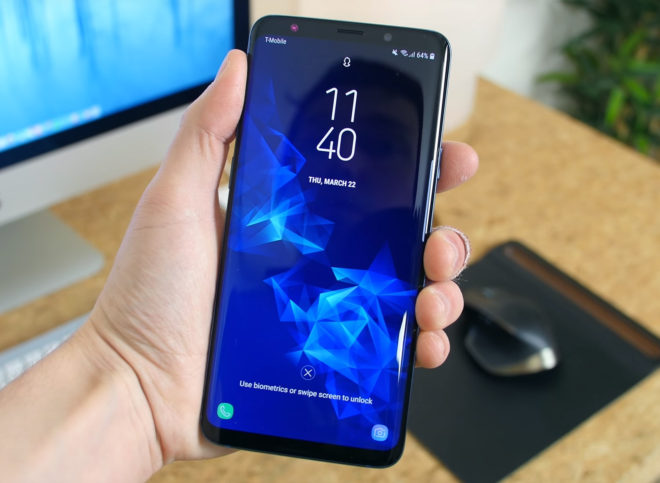 Yesterday was a bit of a rollercoster for Galaxy S9 and S9+ owners on T-Mobile, as it looked like the Android Pie had been released, but then T-Mo said that the update was on hold. Now it looks like the rollout has actually begun.
Several users on Reddit and T-Mobile's support forums are now getting Android Pie on their T-Mo Galaxy S9 and S9+ models. The updates appear to be the same version numbers as T-Mobile announced yesterday, with the Galaxy S9 getting version G960USQU3CSAB and the S9+ getting version G965USQU3CSAB.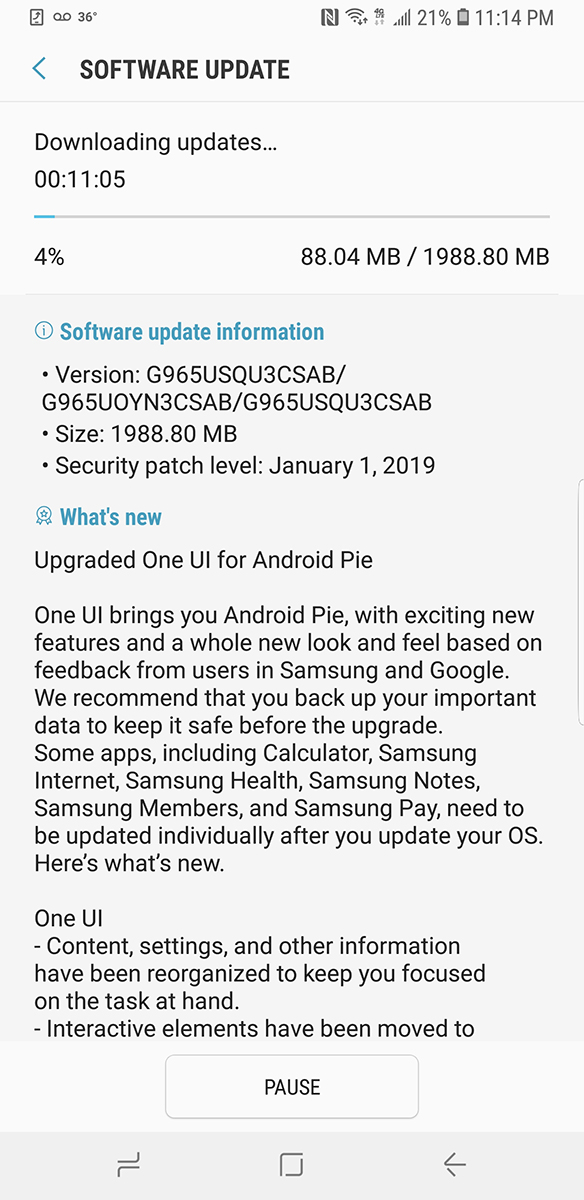 These are major updates for the Galaxy S9 and S9+. Along with Android 9.0 Pie, they include Samsung's new One UI, which moves interactive elements toward the bottom of the screen so they're easier to reach. The update also brings a night mode to Samsung's UI, which can help to stop you from being blinded by a bright white screen at night and save a bit of battery life, too.
T-Mobile has said that these updates also bring RCS Universal Profile 1.0, which offers an improved messaging experience when you're chatting with another RCS user with features like typing and read indicators and larger file transfers. The updates also bring Band 28 roaming support and "various bug fixes and system improvements", says T-Mo.
It's unclear why T-Mobile announced these updates yesterday, then said that they were on hold, only to begin rolling them out to users shortly after. There are quite a few people getting the update now, though, so if you've got a T-Mobile Galaxy S9 or S9+, head into Settings > Software update > Download updates manually to check for your slice of Pie.