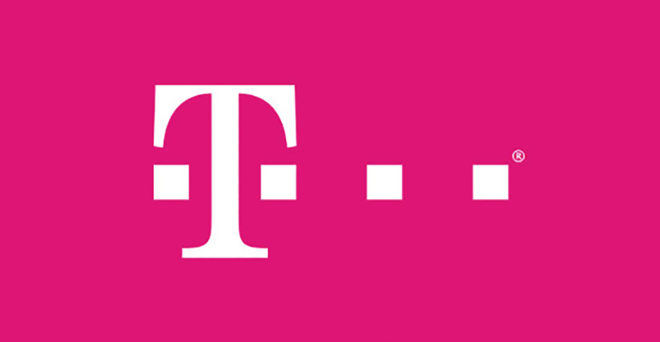 T-Mobile has beaten out the competition in a pair of new customer surveys.
In response to YouGov's question "Which of the following brands do you think represents good or poor quality?", T-Mobile earned an average score of 68 on a scale of -100 to +100. Verizon was close behind with a score of 65, AT&T got a score of 49, and Sprint rounded things out with a score of 42.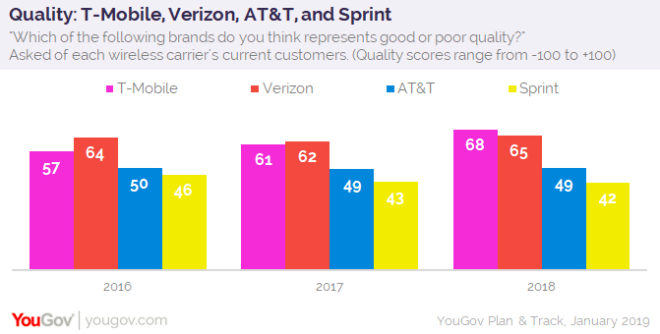 T-Mobile showed quite a bit of improvement from 2016 to 2018 in this category. In fact, in 2016 and 2017 T-Mo finished behind Verizon, but T-Mobile gained seven points from 2017 to 2018 and so it was able to surpass Verizon.
When it comes to customer satisfaction, T-Mo earned an average score of 75 on a scale from -100 to +100, beating out Verizon at 62, AT&T at 48, and Sprint at 46.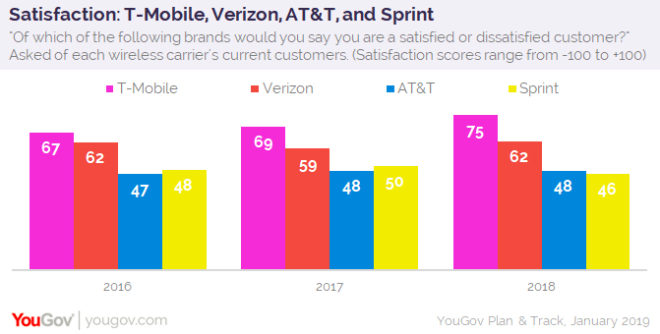 What's also notable about T-Mobile's score of 75 is that it's the most improved over the past couple of years. In 2016, T-Mobile customers reported their satisfaction at an average score of 67, and in 2017 that score went up to 69.
This report contains a couple of other interesting tidbits about T-Mobile customers, like 72 percent of T-Mo customers saying that they use the internet as their main source of info, compared to 64 percent of the public. Also mentioned is that 47 percent of T-Mobile customers say that their phone's battery never lasts the whole day without a recharge, while 42 percent of the general public said the same thing.
How would you score your T-Mobile's quality on a scale of -100 to +100? What about scoring your satisfaction with T-Mo's on that scale?
Source: YouGov