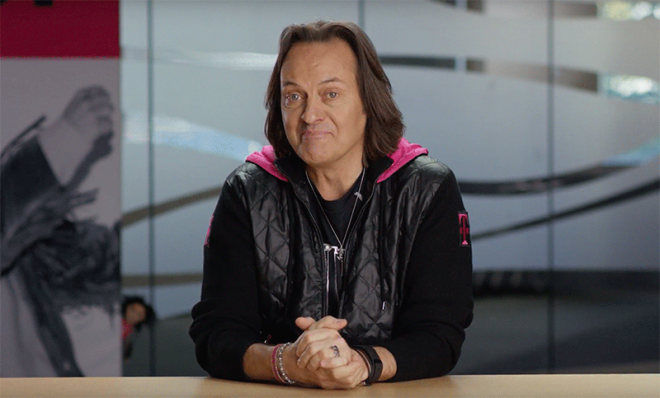 The FCC may have paused the 180-day shot clock on its review of the T-Mobile-Sprint merger, but there is still some news regarding the deal coming out.
The day after T-Mobile and Sprint announced their merger, nine T-Mobile executives stayed at the Trump International Hotel in Washington, D.C., according to a report from The Washington Post. These execs were on the hotel's list of "VIP Arrivals" that included CTO Neville Ray, CFO Braxton Carter, and CEO John Legere. They were scheduled to stay one to three days.
The report goes on to say that T-Mobile executives have stayed at this hotel several more times since then. VIP Arrivals lists viewed by The Post show 38 nights of hotel stays by T-Mo execs, though that number could be higher. Rooms at the hotel regularly cost more than $300 per night, which means that T-Mo paid quite a bit to stay there.
Legere was spotted in the lobby of Trump's hotel last week and explained to a Post reporter why he chose to say there. "It's become a place I feel very comfortable," the T-Mobile CEO said. "At the moment I am in town for some meetings at the Department of Justice. And it's very convenient for that."
The news of T-Mobile executives staying at Trump's hotel is making headlines because of T-Mo's proposed merger with Sprint, which must be approved by federal regulators before it can be completed. It's also notable because Legere previously got into a bit of a Twitter spat with Trump, with Trump calling T-Mo's service "terrible" and Legere responding by checking out of his Trump hotel and saying "Now I don't have to watch tv with the 1st 9 channels being the Trump family saying how wonderful they are:)". Legere's tweets have since been deleted.
T-Mobile and Sprint's proposed merger recently received approval from the Committee on Foreign Investment in the United States and Team Telecom — a group that includes the Department of Justice, Department of Homeland Security, and Department of Defense — which cleared the deal of any possible national security, law enforcement, or public safety issues. The T-Mobile-Sprint merger is still awaiting approval from the FCC as well as the Justice Department, which must clear it of any antitrust concerns.
T-Mobile and Sprint have said that they expect their merger to close in the first half of 2019.
UPDATE: T-Mobile CEO John Legere has tweeted a response to today's report:
Wow – A lot of attention on where I choose to stay in DC. I've said many times that I respect this process and am working to get our merger done the right way. I trust regulators will make their decision based on the benefits it will bring to the US, not based on hotel choices.

— John Legere (@JohnLegere) January 16, 2019
Source: Washington Post