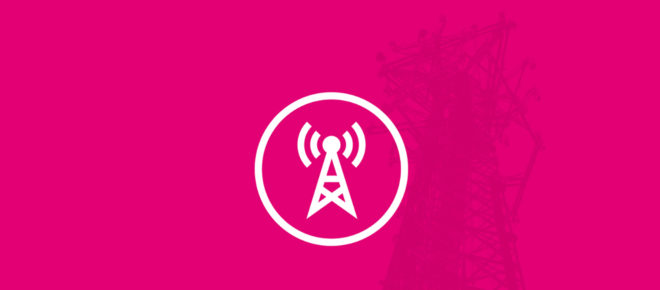 It's been nearly a month since T-Mobile announced its last round of low-band LTE upgrades, but today another batch of upgrades has been confirmed.
T-Mobile CTO Neville Ray says that T-Mo upgraded more cell sites with low-band LTE. These upgrades include both 600MHz and 700MHz spectrum.
Another two weeks, another lowband upgrade for cities across the country. @TMobile is boosting coverage every day and #WeWontStop! @MetroByTMobile #AcrossTheGrid pic.twitter.com/MbM3IjGKPU

— Neville (@NevilleRay) January 17, 2019
This latest round of low-band LTE upgrades were deployed across the country and include cities like Phoenix, AZ; Astoria, OR; Austin, TX; Miami, FL; Syracuse, NY; and Louisville, KY. I've got the complete list of cities and towns included in this round of upgrades available below.
Glendale, AZ
Goodyear, AZ
Kearny, AZ
Laveen, AZ
Phoenix, AZ
Scottsdale, AZ
Superior, AZ
Tempe, AZ
Tolleson, AZ
Tucson, AZ
Vail, AZ
Hot Springs National Park, AR
Avenal, CA
Brawley, CA
Half Moon Bay, CA
Irvine, CA
Mendota, CA
Pleasant Hill, CA
San Diego, CA
San Marcos, CA
Saratoga, CA
Soda Springs, CA
Cortez, CO
Denver, CO
Saguache, CO
Wetmore, CO
Bridgeport, CT
Fairfield, CT
Crestview, FL
Miami, FL
Ponte Vedra Beach, FL
Tampa, FL
Venice, FL
Atlanta, GA
Lincolnton, GA
Savannah, GA
Hilo, HI
Waipahu, HI
Blue Island, IL
Wheeling, IL
Hammond, IN
Highland, IN
Indianapolis, IN
Burna, KY
Burnside, KY
Jenkins, KY
Lewisport, KY
Louisville, KY
Morganfield, KY
Neon, KY
Paducah, KY
Baton Rouge, LA
Lafayette, LA
Lake Charles, LA
New Orleans, LA
Baltimore, MD
Bethesda, MD
Bowie, MD
Capitol Heights, MD
Joppa, MD
Silver Spring, MD
Boston, MA
Nantucket, MA
Westborough, MA
Boon, MI
De Tour Village, MI
Detroit, MI
Fairview, MI
Gould City, MI
Kent City, MI
Marion, MI
Naubinway, MI
Paradise, MI
Pickford, MI
Columbia, MO
Federicktown, MO
Salem, MO
Waynesville, MO
Philipsburg, MT
Las Vegas, NV
North Las Vegas, NV
East Brunswick, NJ
Haledon, NJ
Jersey City, NJ
Long Branch, NJ
Newark, NJ
Union City, NJ
Albuquerque, NM
Deming, NM
Farmington, NM
Moriarty, NM
Rio Rancho, NM
Tijeras, NM
Big Indian, NY
Coram, NY
Syracuse, NY
Tarrytown, NY
Kannapolis, NC
Otto, NC
Pelham, NC
Bottineau, ND
Buchanan, ND
Elgin, ND
Jamestown, ND
Montpelier, ND
New Rockford, ND
Stanley, ND
Wellston, OH
Astoria, OR
Harleysville, PA
Monaca, PA
Montrose, PA
Saegertown, PA
Spartansburg, PA
Snow Shoe, PA
Cabo Rojo, PR
Carolina, PR
Las Piedras, PR
Mayaguez, PR
Ponce, PR
San Juan, PR
Toa Baja, PR
Trujillo Alto, PR
Barnwell, SC
Belle Fourche, SD
Gregory, SD
Midland, SD
Milesville, SD
Mud Butte, SD
Newell, SD
Cumberland Furnace, TN
Linden, TN
McEwen, TN
Austin, TX
Brownsville, TX
Cedar Hill, TX
Cleburne, TX
College Station, TX
Columbus, TX
Dallas, TX
El Paso, TX
Fort Worth, TX
Houston, TX
Hurst, TX
Killeen, TX
Lewisville, TX
San Antonio, TX
Schertz, TX
Vega, TX
Washington, TX
Weimar, TX
Falls Church, VA
Marshall, VA
Bellevue, WA
Chewelah, WA
Spokane, WA
Parsons, WV
Kenosha, WI
Riverton, WY
Shoshoni, WY
Source: Neville Ray (Twitter)