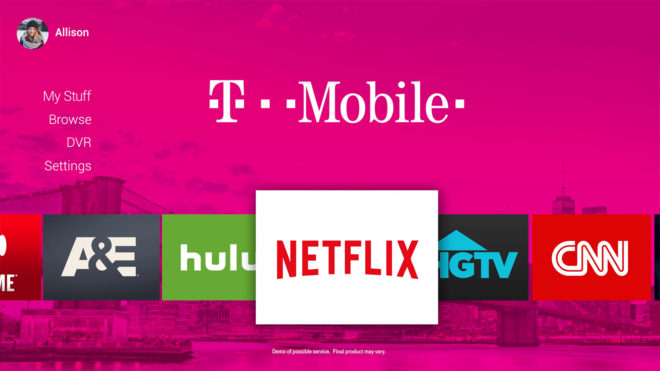 Last week, we got word that T-Mobile's upcoming streaming TV service that we'd been expecting to see in 2018 was being delayed into 2019. Now we're getting more of an idea of how long that delay might be.
T-Mobile's streaming TV service has been pushed back to at least the second quarter of 2019, according to a report from BestAppleTV. It's said that the service is having issues with performance and that there are concerns that the Layer3 TV system that's expected to be used as the backbone for T-Mo's service may not be able to support the service's expected demand from customers.
Additionally, T-Mobile CEO John Legere is described as being disappointed with the "look and feel" of the upcoming TV service.
T-Mobile announced at the end of 2017 that it had acquired Layer3 TV and that it planned to launch a pay TV service in 2018. While we did get a peek at a T-Mo-branded set-top box thanks to the FCC, T-Mobile hasn't really said much about its TV service this year. And while these rumors of a delay into 2019 haven't been confirmed by T-Mo, it'd certainly be a surprise to see the service launch in the final few days of this year. Now it sounds like we may have to wait awhile into 2019 before we finally see T-Mobile's TV service launch.
Source: BestAppleTV