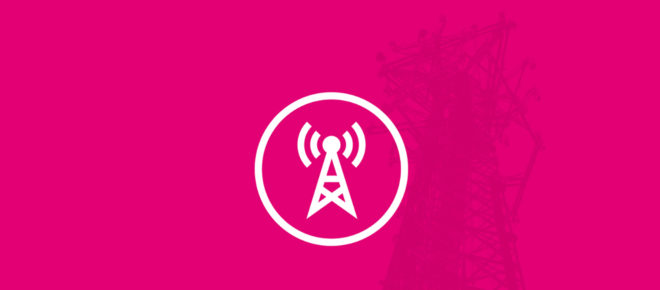 We may be deep in the holiday season, but that doesn't mean that T-Mobile is taking time off from its network upgrades.
T-Mobile CTO Neville Ray today confirmed that another round of mid-band LTE capacity upgrades were made over the past two weeks. These upgrades typically include both PCS and AWS spectrum.
100s of sites were upgraded with more midband capacity in just the last two weeks and #WeWontStop! This is why we've had the fastest LTE network for 4 years!! @TMobile @MetroByTMobile #Amped pic.twitter.com/4Z9qoczNQA

— Neville (@NevilleRay) December 26, 2018
The cities and towns included in these latest mid-band LTE capacity upgrades were spread across the U.S. They include Seattle, WA; Des Moines, IA; Framingham, MA; Fort Myers, FL; Houston, TX; and Minneapolis, MN. You can find the full list of markets included in these upgrades below.
Auburn, AL
Black Canyon City, AZ
Gilbert, AZ
Mesa, AZ
Phoenix, AZ
Sonoita, AZ
Chico, CA
Citrus Heights, CA
Del Rey, CA
Elk Grove, CA
Fresno, CA
Galt, CA
Lodi, CA
Mendota, CA
Monterey, CA
Moreno Valley, CA
Norden, CA
Northridge, CA
Perris, CA
San Diego, CA
San Jose, CA
Santa Cruz, CA
Colorado Springs, CO
Peyton, CO
Wilmington, DE
Washington, DC
Chipley, FL
Homestead, FL
Fort Myers, FL
Navarre, FL
Rockledge, FL
Atlanta, GA
Griffin, GA
Lawrenceville, GA
Palmetto, GA
Tifton, GA
Chicago, IL
Adel, IA
Ames, IA
Ankeny, IA
Bondurant, IA
Centerville, IA
Colfax, IA
Des Moines, IA
Maxwell, IA
Mingo, IA
Mitchellville, IA
Newton, IA
Norwalk, IA
Polk City, IA
Seneca, KS
Washington, KS
Sadieville, KY
Baltimore, MD
Bowie, MD
Crownsville, MD
Ellicott City, MD
Spencerville, MD
Acton, MA
Boston, MA
Boxford, MA
Burlington, MA
Carlisle, MA
Framingham, MA
Haverhill, MA
Lowell, MA
Lynn, MA
Medford, MA
Newton, MA
North Dartmouth, MA
Quincy, MA
Stoneham, MA
Swampscott, MA
Tewksbury, MA
Wareham, MA
West Roxbury, MA
Worcester, MA
Detroit, MI
Grand Rapids, MI
Minneapolis, MN
Missoula, MT
Sparks, NV
Asbury Park, NJ
Bayonne, NJ
Brick, NJ
Cedar Grove, NJ
Chatham, NJ
Denville, NJ
Emerson, NJ
Englewood, NJ
Glassboro, NJ
Hillside, NJ
Irvington, NJ
Little Falls, NJ
Livingston, NJ
Lyndhurst, NJ
Piscataway, NJ
Millstone Township, NJ
Morris Plains, NJ
Morristown, NJ
Newark, NJ
North Bergen, NJ
Palisades Park, NJ
Parsippany, NJ
Paterson, NJ
Pennsauken, NJ
South Plainfield, NJ
Teaneck, NJ
Wallington, NJ
Los Lunas, NM
Blauvelt, NY
Coram, NY
Hartsdale, NY
Hunter, NY
Irvington, NY
New York, NY
Oyster Bay, NY
Ronkonkoma, NY
Woodbury, NY
Staten Island, NY
Yonkers, NY
Garysburg, NC
Huntersville, NC
Raleigh, NC
Valdese, NC
Cleveland, OH
Proctorville, OH
Scottown, OH
South Point, OH
Tulsa, OK
Central City, PA
Imperial, PA
Guaynabo, PR
Mercedita, PR
San Juan, PR
Toa Alta, PR
Toa Baja, PR
San Lorenzo, PR
Santa Isabel, PR
Yabucoa, PR
Greenville, SC
Custer, SD
Rapid City, SD
Albany, TX
Bronte, TX
Christoval, TX
Dallas, TX
Houston, TX
San Antonio, TX
Texarkana, TX
Alexandria, VA
Fairfax, VA
Herndon, VA
Lorton, VA
Norfolk, VA
Quantico, VA
Virginia Beach, VA
Chewelah, WA
Monroe, WA
North Bend, WA
Randle, WA
Seattle, WA
Cameron, WV
Glendwood, WV
Washington, WV
Milwaukee, WI
Gillette, WY
Torrington, WY
Source: Neville Ray (Twitter)