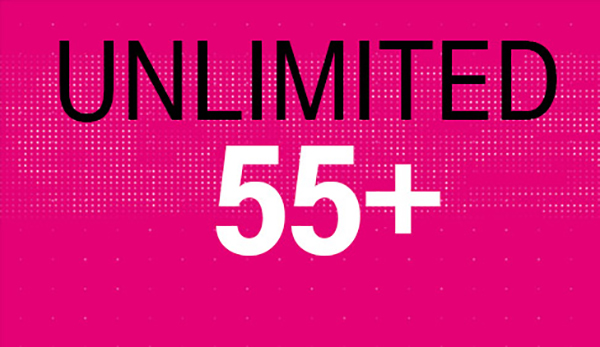 Since its launch more than one year ago, T-Mobile's Unlimited 55+ plan has had a limit of two voice lines per account. For a limited time, though, T-Mo is raising that limit.
T-Mobile is now allowing Unlimited 55+ customers with two voice lines to add a third voice line to their account. The promo began on November 7, according to a leaked document shared with TmoNews, and it'll be available for a limited time. The total cost of three lines on an Unlimited 55+ account would be $90 per month with autopay, or $120 per month for three lines on Unlimited 55+ with the T-Mobile One Plus add-on.

To qualify for this promo, customers must have two voice lines on an Unlimited 55+ plan prior to November 2. Eligible customers should see a message in the Account Memo section of their account if they're qualified. T-Mobile is also sending out text messages to alert customers to the offer, as you can see below.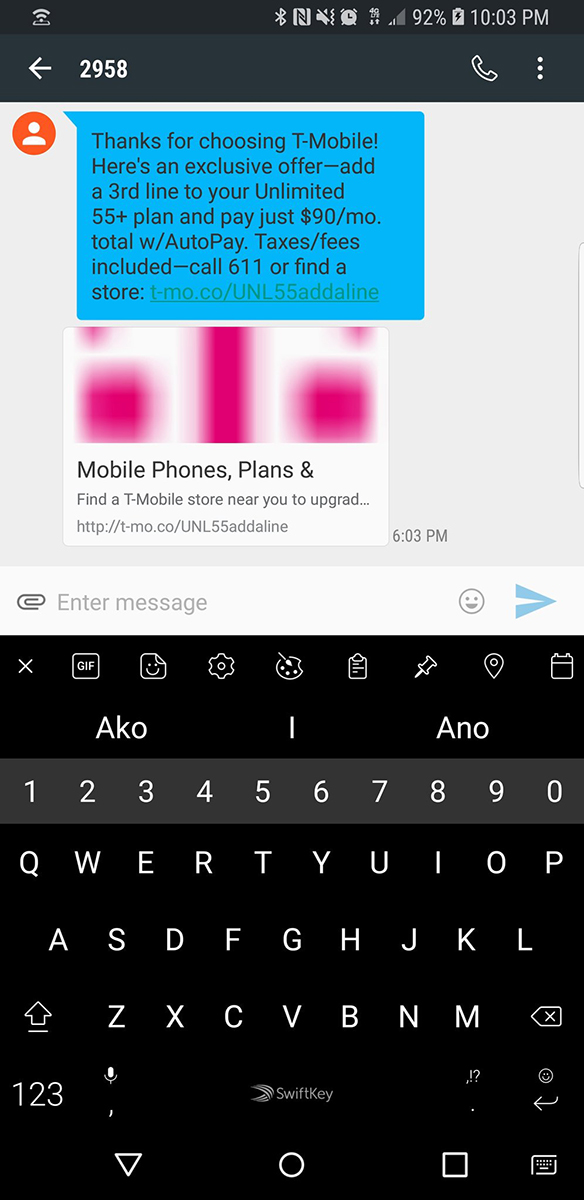 T-Mobile's Unlimited 55+ plan includes the features of T-Mobile One, like unlimited talk, text, and data, T-Mobile Tuesdays, usage in Mexico and Canada, and Simple Global texting and data, though it's not eligible for the Netflix On Us offer. Normally the Unlimited 55+ plan tops out at two lines, so this promo could be a nice way to get another friend or loved one onto your Unlimited 55+ plan, especially since its $30 per month cheaper than three lines on a standard T-Mobile One plan.
Did you receive an alert from T-Mobile telling you that you're eligible to add a third line to an Unlimited 55+ plan?
Thanks, anonymous and Conrado!