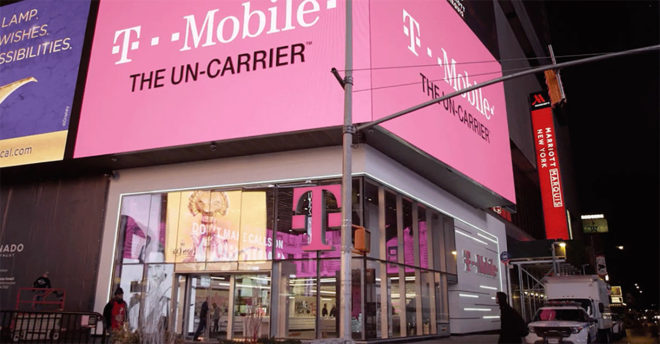 After starting the week by ending a third line free promotion, T-Mobile is wrapping up the week with a new, similar offer.
Starting today, November 30, T-Mobile is offering a free third voice line to customers. This offer is open to both new and existing customers. New customers must activate three new voice lines on a T-Mobile One plan to qualify. Existing customers must have one postpaid voice line, have or switch to a T-Mobile One plan, and activate two new voice lines.
With this offer, you must maintain the same number of lines that are on your account for one year. If you cancel any line within one year, you'll lose your credit for the free line. After one year, you must keep two T-Mobile One voice lines activated and the lines activated during the promo period to keep your credit. T-Mobile says that existing customers who canceled a line within the last 90 days are not eligible for this promotion and that some T-Mobile One plans don't qualify. Those include a two lines for $100 plan, Unlimited 55+ plans, a T-Mobile One account with nine or more lines, T-Mobile One Amplified, T-Mobile One Military, and T-Mobile One Essentials.
Finally, when it comes to existing customers, only those with a single line are eligible. "For new or existing single-line customers," reads T-Mo's fine print, and this requirement has been backed up by a T-Mobile employee on Reddit and by T-Mo itself when I asked. Considering how heavily T-Mobile has been pushing new add-a-line deals lately, it's kind of strange to see a new promo with this requirement, but that's what this particular deal is.
T-Mobile today also launched the Samsung flagship offer that it announced earlier this week. With this deal, existing customers who buy a Galaxy S9, S9+, Note 9, S8, or S8 Active on EIP and add a voice line can get a free 50-inch 4K UHD Smart TV. New customers can get this deal by adding two new lines and buying one of those flagship Samsung smartphones.
Sources: T-Mobile (1), (2)