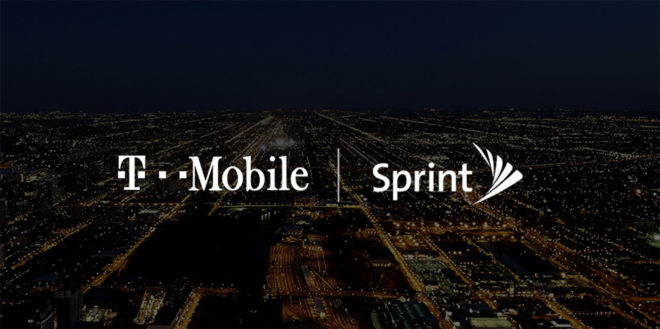 After facing a Senate Judiciary Committee's antitrust panel earlier this year, the T-Mobile-Sprint merger may soon be under the scrutiny of another committee.
A group of 14 organizations has sent a letter to Representatives Jerrold Nadler (D-NY) and Frank Pallone (D-NJ) to ask them to hold hearings regarding T-Mobile and Sprint's proposed merger. The group is urging Nadler and Pallone to announce soon that they're scheduling hearings in the first quarter of 2019, which isn't a surprise since T-Mobile and Sprint have said that they expect the deal to close in the first half of 2019.
"Announcing hearings to examine the single largest pending wireless telecommunications merger, and one of the largest in the nation's history, would be an excellent first step to implementing your vision for stronger antitrust enforcement, protecting consumers, promoting competition, and standing up for American workers," the letter explains.
The 14 organizations that signed this letter include American Antitrust Institute, Center for Media Justice, Common Cause, Communications Workers of America, Consumer Reports, National Consumer Law Center, Public Knowledge, and Rural Wireless Association.
Neither Nadler nor Pallone appear to have responded to this letter yet. However, Pallone requested a hearing on the T-Mobile-Sprint merger earlier this year, saying that the Energy and Commerce Committee has "a responsibility to understand the potential effects of this merger on consumers, workers, and the wireless market." Other aspects of the deal that must be examined include the control over the combined company by foreign entities, how the merger will affect 5G deployment, and what will happen to wireless prices.
The proposed T-Mobile-Sprint merger is still being examined by regulators, and the FCC recently said that it'll resume its 180-day shot clock on its review of the deal after receiving new documents from T-Mo and Sprint related to the merger. Both carriers have said that they expect the merger to close in the first half of 2019, and T-Mobile CFO Braxton Carter recently suggested that the deal could be completed as soon as the first quarter of next year.
You can read the full letter from the 14 organizations to Nadler and Pallone right here.