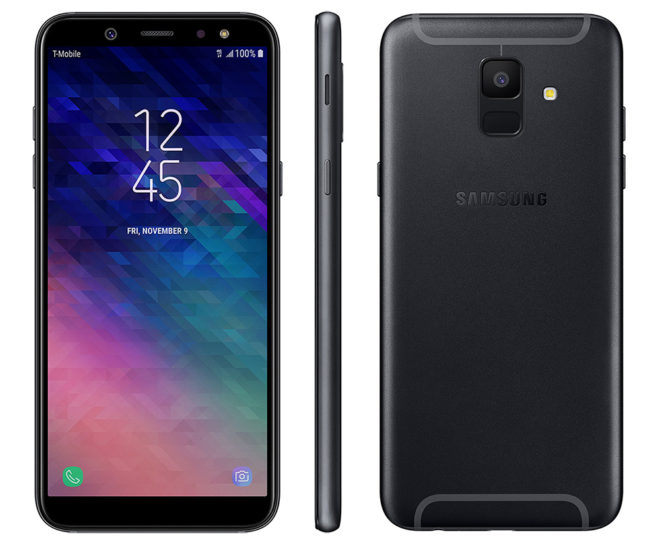 T-Mobile has a couple new Samsung devices launching this week.
The Samsung Galaxy A6 and Galaxy Tab S4 are launching at T-Mobile this Friday, November 9. Pricing for the Galaxy A6 will be set at $16 down and $16 per month for 24 months, or $400 full retail. The Galaxy Tab S4 will cost $28 down and $28 per month for 24 months, or $700 full retail.
T-Mo will also offer discounts on both devices. Customers interested in the Galaxy A6 can save $144 when they add a new line and enroll in autopay, which would bring the price to $16 down and $10 per month for 24 months.
T-Mobile is also offering a deal that'll get customers half off the Galaxy Tab S4 when they buy the tablet on EIP with a new 6GB or higher Simple Choice or T-Mobile One mobile internet plan. With that discount, the Tab S4 will be priced at $28 down and $13.42 per month for 24 months with bill credits and autopay.
When it comes to specs, the Samsung Galaxy A6 has a 5.6-inch 1480×720 Super AMOLED screen, 1.6GHz octa-core Exynos 7884 processor, and 3GB of RAM. There's 32GB of built-in storage, but you can add more with a microSD card if you'd like. Samsung has included 16MP cameras on both the front and back of the Galaxy A6, and there's NFC, facial recognition, a fingerprint reader, Android Oreo, and a 3300mAh battery included as well.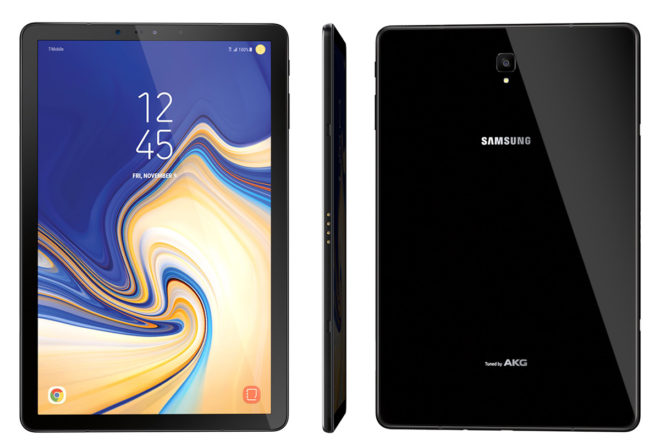 The Samsung Galaxy Tab S4 is equipped with a 10.5-inch 2560×1600 Super AMOLED display as well as a 13MP rear camera for your quick tablet photo captures and an 8MP front camera for video calling. Also included is an octa-core Snapdragon 835 processor paired with 4GB of RAM and 64GB of built-in storage, and there's a 7300mAh battery powering the whole package. Like the Galaxy A6, there's a microSD slot for adding more storage if you need it.
Rounding out the Galaxy Tab S4's feature set is Android Oreo, facial recognition and an iris scanner, quad speakers for an improved entertainment experience, and an included S Pen stylus. Also of note is that Samsung sells an optional keyboard cover for $149.99 that'll give you a physical keyboard so that you can more easily get work done.
One other detail worth mentioning is that both the Galaxy A6 and Galaxy Tab S4 support T-Mobile's 600MHz LTE coverage, which is now live in more than 1,500 cities and towns. 600MHz LTE reaches farther and is better at penetrating buildings compared to mid-band LTE.
It's good to see T-Mobile continue to expand its roster of 600MHz LTE devices, especially when that includes another tablet. We don't see many new, high-end Android tablets anyumore, so the Galaxy Tab S4 could be worth a look if you like to get work done on your tablet. That's especially true if you can take advantage of T-Mo's deal to help get the price down a bit.
What do you think of the Galaxy A6 and Galaxy Tab S4? Are you thinking about picking either one up later this week?
Sources: T-Mobile, Samsung Galaxy A6 (T-Mobile), Samsung Galaxy Tab S4 (T-Mobile)