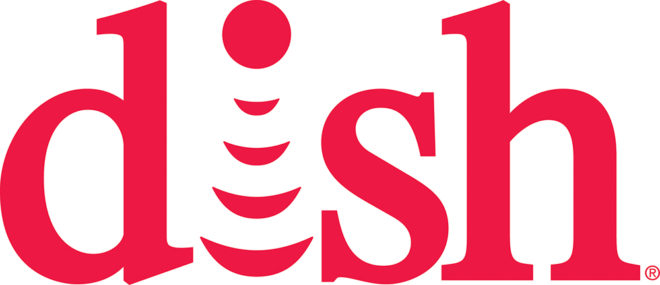 After initially filing its opposition to T-Mobile and Sprint's proposed merger back in August, Dish recently made another argument against the deal.
In its latest filing, Dish claims that if T-Mobile and Sprint are allowed to merge, it will lead to a national mobile voice and broadband market controlled by three companies, lead to excessive concentration in other relevant markets, and result in increased prices for consumers. "The Applicants have not come close to demonstrating that the merger as currently proposed would serve the public interest," Dish writes. "In many respects, the Opposition, as well as internal documents produced by the Applicants, set their case back significantly."
Dish goes on to make several arguments against the T-Mobile-Sprint merger, claiming that the deal would have worse effects that the previously proposed AT&T-T-Mobile deal because the T-Mo-Sprint deal would result in three carriers of a roughly equal size to the two others, which could lead to coordination.
Another argument made by Dish is that "5G deployment is not a consumer benefit". Dish says that while T-Mobile and Sprint have claimed that their merger is necessary to create a robust 5G network, "each of the Applicants is capable of fast, broad, and deep 5G deployment." Dish then points to previous statements from T-Mobile and Sprint that tout their individual 5G deployment capabilities.
Dish also make a case against the claims that Sprint is a failing firm. "Sprint's most recent earnings results (for Q2 2018), released today, reflect its strength in the market," Dish says, pointing to Sprint's statements that Q2 2018 brought its fourth consecutive quarter of net income and five consecutive quarters of postpaid net additions. "Sprint also touted its continued progress deploying its 'Next-Gen Network,' highlighting plans to launch a mobile 5G service in the first half of 2019," Dish said. "This is hardly the picture of an ailing firm, or one that needs a market-consolidating merger to launch a 5G network that is already underway."
If you'd like to read more of Dish's arguments against the T-Mobile-Sprint merger, you can find the full 240-page document over at FierceWireless. We know that Dish was already opposed to the deal because of the opposition it filied back in August, but this latest filing adds to the back and forth between it and T-Mobile in regulatory filings. Recently, T-Mobile went after Dish in its own FCC filing, claiming that Dish is hoarding spectrum and that the FCC should push Dish to do something with that spectrum or strip Dish of its spectrum holdings.
Other groups recently issued arguments in opposition to the T-Mobile-Sprint merger as well. For example the Communication Workers of America argued that after refining its analysis of the deal, it belives that the merger is likely to eliminate 30,000 jobs, up from its previous estimate of 28,000. The Rural Wireless Association chimed in, too, claiming that "For the great majority of rural Americans, the level of coverage and capacity would be similar for New T-Mobile as it would be for standalone T-Mobile".
A new group called Protect America's Wireless has also emerged as an opponent to T-Mobile and Sprint's proposed merger. The group's website has a section focused on "Protecting American National Security" that contains a quote from former George W. Bush White House staffer and current Fox News contributor Bradley Blakeman, who says, "Both Sprint and T-Mobile have a long history of using Chinese equipment suppliers Huawei and ZTE for devices integral to providing voice and data service, such as routers, servers, transmitters or receivers. These big suppliers — Huawei had more than $92 billion in revenue last year — have powerful tools at their disposal that could be used against the United States."
T-Mobile and Sprint's proposed merger is under review by the FCC and DOJ. The FCC has paused its 180-day shot clock on the review of the deal so that it has time to thoroughly review documents submitted by T-Mo and Sprint. The two carriers are still confident that their merger will close in the first half of 2019.
Sources: FierceWireless, Communication Workers of America, Rural Wireless Association, Protect America's Wireless