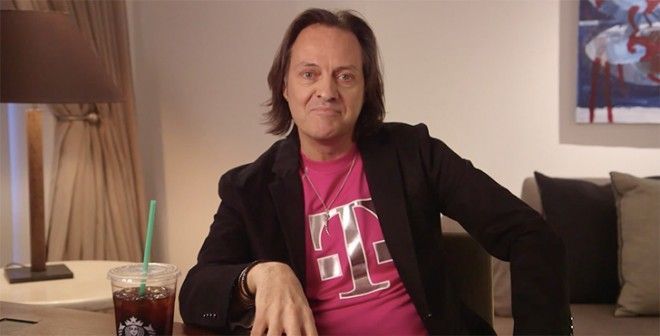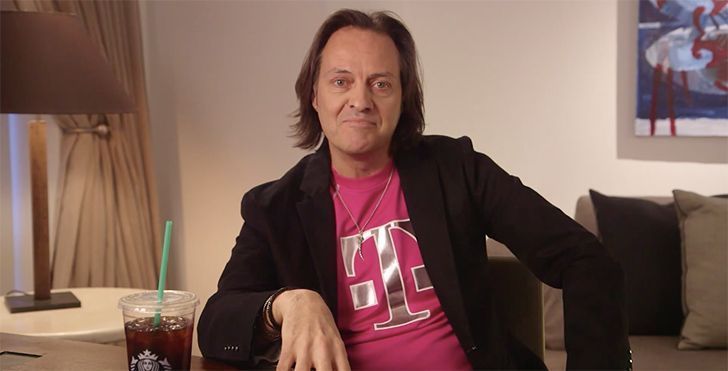 T-Mobile today reported its earnings for Q3 2018, touting it as another record-breaking quarter.
During the third quarter of 2018, T-Mobile added 1.63 million customers, up from 1.33 million customers in Q3 2017. This marks the 22nd straight quarter that T-Mobile has added more than 1 million customers. Of that 1.63 million, there were 1.08 million postpaid adds, which is up from the 817,000 postpaid customers T-Mo added one year ago. Prepaid adds finished at 35,000, which is down from 226,000 in Q3 2017, a decrease T-Mobile blames on increased competition in the marketplace.
At the end of Q3 2018, T-Mobile had a total of 77.2 million customers on its network.
T-Mobile brought in $8.1 billion in service revenues and $10.8 billion in total revenues for the quarter, both of which are up year over year. T-Mo's net income increased from the year-ago quarter, too, finishing at $795 million.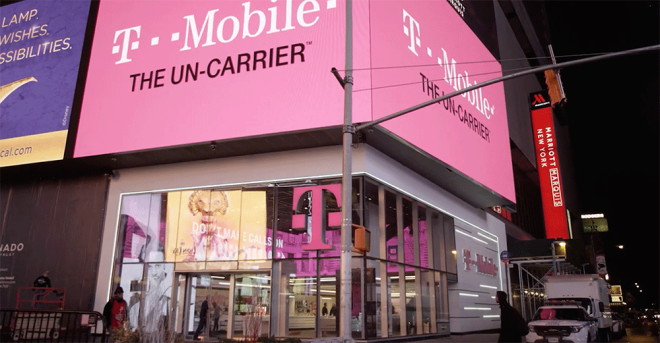 Switching over to the network, T-Mobile's 4G LTE coverage reached 324 million people at the end of Q3 2018. That number is expected to grow to 325 million by the end of the year. T-Mo also notes that it owned a nationwide average of 31MHz of 600MHz low-band spectrum at the end of the quarter and that it expects to clear spectrum covering 132 million people by year-end 2018, with that number growing to 265 million people by the end of 2019. T-Mobile's 600MHz LTE coverage is now available in more than 1,500 cities and towns in 37 states and Puerto Rico.
Other notable network updates in T-Mobile's Q3 2018 announcement includ the news that carrier aggregation is live in 904 markets, 4×4 MIMO is in 535 markets, and 256 QAM is in 984 markets. These three technologies help to offer faster network speeds on devices that support them, and T-Mo says that there are more than 500 markets that have all three.
T-Mobile also notes that it's rolled out License Assisted Access (LAA) to nearly 1,000 cell sites, the vast majority of which are small cells. LAA has been deployed in more than 25 cities, including Los Angeles, Philadelphia, Washington DC, Atlanta, Houston, Las Vegas, San Diego, and New Orleans. LAA utilizes unused 5GHz spectrum to augment available bandwidth, and T-Mo says that in areas where LAA has been deployed, customers with phones that support it have seen speeds faster than 500Mbps.
VoLTE was used for 85 percent of all voice calls on T-Mobile's network in Q3 2018, up comg 83 percent in Q2 2018 and 75 percent in Q3 2018. More folks making voice calls with VoLTE helps to free up spectrum and enables T-Mo to transition spectrum currently used for 2G and 3G to 4G LTE.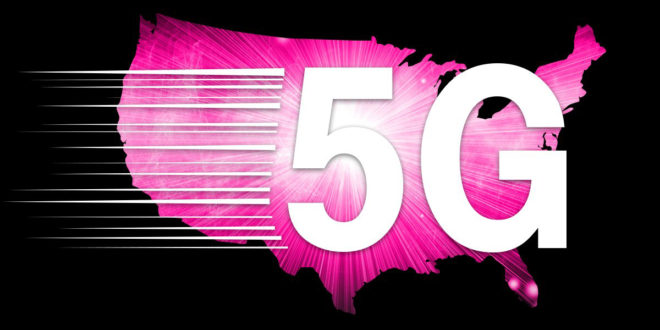 T-Mobile says that it's building out its 5G network in six of the top 10 markets in the U.S., including New York and Los Angeles, along with hundreds of cities across the U.S. in 2018. This network will be ready for the launch of the first 5G smartphone in 2019, and T-Mobile is still aiming to have nationwide 5G coverage in 2020.
"T-Mobile delivered ANOTHER record-breaking quarter! We continue to drive our business beyond expectations and despite the work underway to close the merger, we delivered our best financials ever in Q3," said T-Mobile CEO John Legere. "Our customer growth accelerated again, benefiting from the investments we are making in network and in customer experience, leading to 22 quarters in a row with more than 1 million net customer additions. I couldn't be more proud of the T-Mobile team!"
T-Mo will hold an earnings call to discuss its Q3 2018 results later this afternoon. You can watch it live below.
Source: T-Mobile