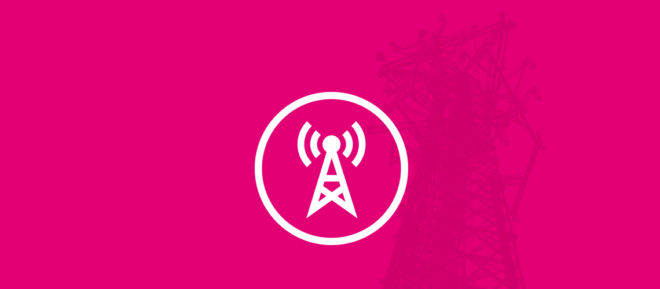 Last month, T-Mobile touted that it reached speeds of 1.3Gbps in its labs when testing License Assisted Access (LAA). Now some real world testing has come out.
Speed tests show downloads surpassing 500Mbps using T-Mobile LAA in New York City. Ookla Technical Evangelist Milan Milanovic and PCMag ran 13 speed tests and got an average of 503Mbps down and 42.7Mbps, and one of the results show a test that put up a download speed of 531Mbps and an upload speed of 47.9Mbps.
The tests were taken using a cell site at 45th St. and Third Avenue in Manhattan. This site is equipped with 20MHz of Band 4 spectrum as well as 60MHz of LAA.
An average download speed of 503Mbps is pretty impressive on its own, but it's even more so when you consider that according to Ookla's Speedtest Intelligence info, the top 10 percent of T-Mobile download speeds in that area are approximately 70Mbps.
T-Mobile has said that it plans to deploy 25,000 small cells with LAA to add extra capacity and speed to its LTE network. Today's news makes that rollout even more exciting, giving us a peek at the kind of speed boost that T-Mo LAA can provide. Just keep in mind that while it can help give a serious speed boost, LAA has a fairly short range. For example, the cell site used for the above test covers a diameter of four blocks.
T-Mobile has said that it'll begin building out its 5G coverage this year and will launch 5G phones in 2019, but for those people who don't want to be early 5G adopters, this LAA coverage should help keep them happy while they wait for 5G coverage to grow and for the technology to mature.
T-Mobile devices that offer LAA support include the Galaxy S9, Galaxy S8, Galaxy S8 Active, Galaxy Note 8, and LG V30. The unlocked version of the Huawei Mate 10 Pro supports LAA, too.
For more details on these LAA tests that produced speeds in excess of 500Mbps, hit the link below.
Source: PCMag