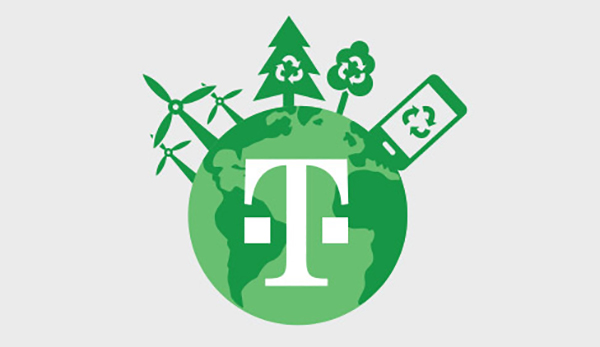 After announcing back in January that it plans to move to 100 percent renewable energy by 2021, today T-Mobile revealed that two notable groups have recognized its efforts to go green.
The U.S. Environmental Protection Agency (EPA) has added T-Mobile to its Green Power Partnership. This is a list of organizations that highlights companies working to support the development of new renewable generation capacity nationwide and helping to protect the environment. T-Mo is the only major wireless carrier on the list.
The EPA notes that T-Mobile is currently at 27 percent green power usage and that its annual green power usage is at 625,600,000 kWh.
Meanwhile, Green America has issued a report on the green power efforts by the major U.S. carriers. T-Mobile came away with an overall grade of A-, scoring a B for its current clean energy sourcing, an A for its commitment to move to 100 percent renewable energy by 2021, and a B+ for its efforts to reduce green house gas emissions.
To compare, Sprint earned an overall score of C, AT&T got a C-, and Verizon got an F.
Green America praised T-Mobile for its efforts to go green, saying that the carrier "has moved into a leadership position on renewable energy commitments". It also urged AT&T, Sprint, and Verizon to adopt the goal of using 100 percent clean energy by 2025. AT&T recently committed to buying 520 MW of power from wind farms in Oklahoma and Texas, a move that will take AT&T's renewable energy usage from 2 percent to 20 percent.
It's good to see T-Mobile committing to moving fully to renewable energy by 2021 and helping to boost clean energy sources, reduce emissions of green house gasses, and more. Moving to renewable energy has a benefit to T-Mo's business, too, as it's estimated that T-Mobile will cut its energy costs by around $100 million in the next 15 years thanks to its commitment to move to renewable energy.
Source: T-Mobile, EPA, Green America