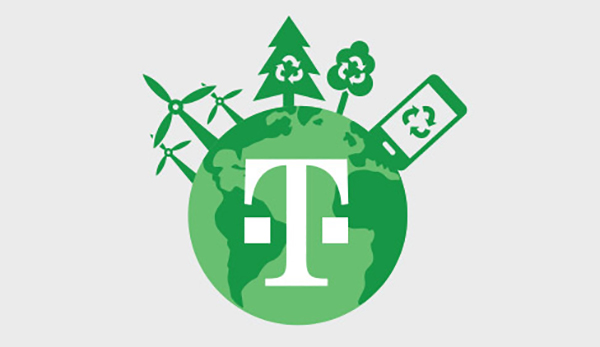 T-Mobile is typically known for being magenta, but today the company announced that it wants to be known for being green, too.
T-Mobile today announced that it's stepping up its efforts to be green. This includes plans to move to 100 percent renewable energy by 2021. To reach this goal, T-Mo wants to buy enough wind power annually to account for all of the electricity that it uses.
T-Mobile CEO John Legere says that moving to 100 percent renewable energy will help cut T-Mo's energy costs by around $100 million in the next 15 years.
Also confirmed today is that T-Mobile has finalized a contract for 160 MWs from Infinity Renewables' Solomon Forks Wind Project in Kansas. Power generation from that project is expected to begin in early 2019.
This marks T-Mobile's second wind power deal, with the first being the Red Dirt Wind Project operated by Enel Green Power in Oklahoma, which went online in December 2017. With the power from the Red Forks Wind Power Project and the Solomon Forks Wind Project, T-Mo will get 320 MWs, which is enough to meet 60 percent of its energy needs nationwide.
Rounding out T-Mobile's latest commitments to going green is the news that T-Mo has joined RE100. This group works with major companies like Nike, Google, Microsoft, and Facebook to help them move to renewable electricity. T-Mo will report its electricity data annually to RE100, who will report on T-Mobile's progress.
Source: T-Mobile