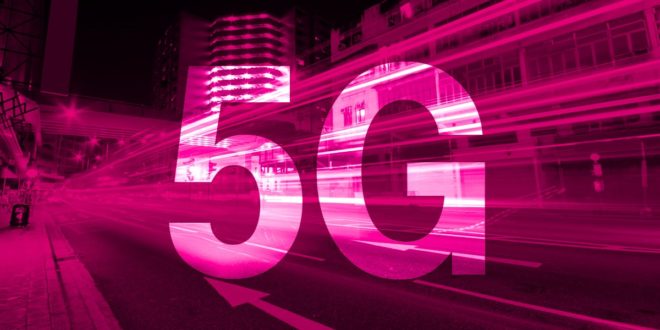 On the same day that its new branding and rate plans go live, Metro by T-Mobile is committing to 5G service.
Metro by T-Mobile will offer 5G service in 2019, which is when T-Mobile plans to begin launching 5G service and 5G smartphones. "When we talk about 5G for All, it's not just nationwide 5G service but it's all shades of T-Mobile, Magenta and Purple," said T-Mobile CTO Neville Ray. "5G is going to be huge. It'll transform the wireless experience. Metro by T-Mobile customers deserve access to the latest technology, and we'll make sure they get it."
T-Mobile has said that it plans to begin deploying 5G coverage in 30 U.S. cities in 2018, including New York City, Los Angeles, Dallas, and Las Vegas, with the goal of reaching nationwide 5G coverage in 2020. When it comes to 5G smartphones that you'll use to actually get on that network, though, you'll have to wait until sometime in 2019. T-Mo's 5G service will utilize both 600MHz spectrum and millimeter wave (mmWave) spectrum.
Source: T-Mobile