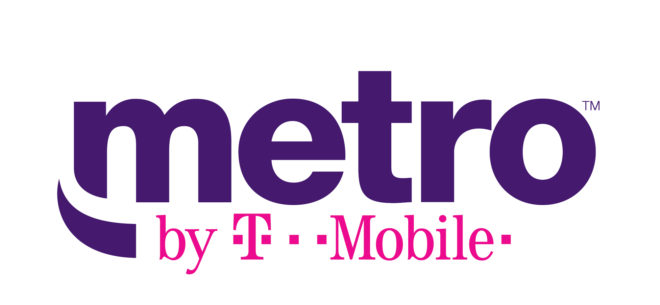 The new Metro by T-Mobile is now live.
Metro by T-Mobile prepaid service officially launched today following its announcement last month. Metro is the new, rebranded version of MetroPCS that offers new unlimited plans with Amazon Prime and Google One included.
There are four plans available from Metro by T-Mobile, all with unlimited talk and text as well as taxes and fees included. The base $30 plan offers 2GB of LTE data and mobile hotspot, while the $40 plan bumps you up to 10GB of LTE data but drops the mobile hotspot. The new $50 plan gets you unlimited LTE data and 5GB of LTE mobile hotspot usage as well as 100GB of Google One Cloud storage. Finally, the new $60 plan offers unlimited LTE data, 15GB of LTE mobile hotspot, 100GB of Google One cloud storage, and Amazon Prime.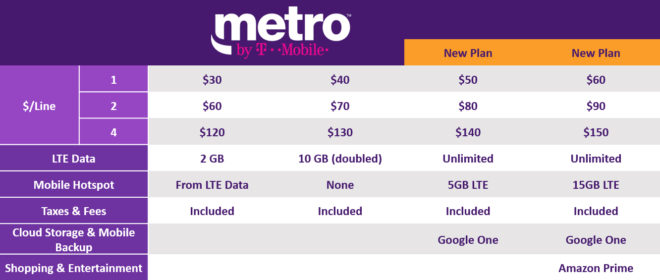 Metro by T-Mobile customers use the same network as T-Mobile. However, T-Mo does note that "Metro by T-Mobile customers' data is prioritized below data of some T-Mobile-branded customers at times and locations where competing network demands occur". Additionally, Metro customers who use more than 35GB of data per month may notice slower speeds during times of congestion. Video streaming on Metro by T-Mobile is limited to 480p resolution, but an HD add-on is available for $10.
With this rebrand, T-Mobile really wants people to know that Metro is owned by T-Mobile and uses the same T-Mo network. The perk of 100GB of Google One cloud storage could be useful for a lot of folks for storing photos, and while lots of people are already subscribed to Amazon Prime, getting the service bundled with your cellphone plan could convince some folks to jump to the top-end Metro by T-Mobile rate plan.
Now that the new Metro by T-Mobile is live, are you thinking about signing up for it?
Source: Metro by T-Mobile