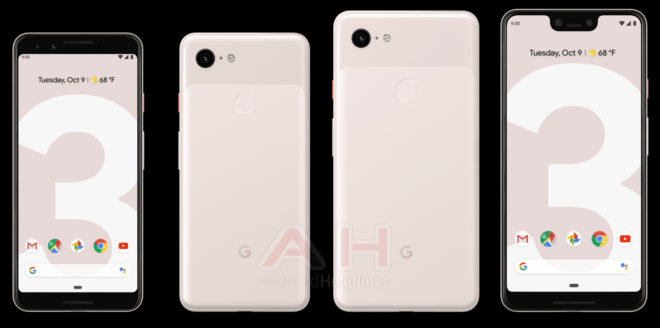 We've seen a lot of Pixel 3 and Pixel 3 XL leaks lately, and there hasn't been a ton of new information revealed in recent leaks. That's changing with a new leak that's out today, though.
New images claim to show the Google Pixel 3 and Pixel 3 XL in a new color rumored to be called "Sand". The backsides of both phones are a light pink color, while the power buttons on the sides of them both are a deeper pink hue.
Today's leak also includes images of the white and black versions of the Pixel 3 and Pixel 3 XL. We've seen these both before, but it doesn't hurt to get another look at them. The black version is completely black, while the white phones have a mint-colored power button on their sides.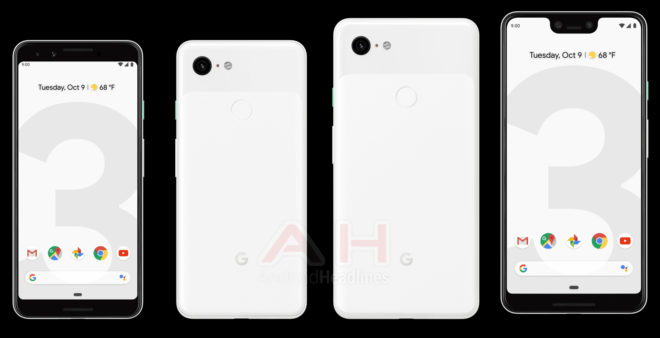 Google is widely expected to unveil the Pixel 3 and Pixel 3 XL at its event on October 9th. Verizon is expected to be the exclusive carrier partner for both phones in the U.S., just like with the past two generations of Pixel phones. However, T-Mobile has offered promotions to tempt consumers to bring their Pixels onto T-Mobile in the past, and so it's entirely possible that we'll see a similar promotion for the Pixel 3 and Pixel 3 XL.
Based on what we've seen so far, are you interested in Google's Pixel 3 or Pixel 3 XL?
Source: AndroidHeadlines