The Google Pixel 3 leaks just keep flowing ahead of Google's upcoming event.
Today some new renders that claim to show the Pixel 3 and Pixel 3 XL have made their way online. Shared by WinFuture.de, the images look like ones that Google would post following the phones' official introduction.
While these new renders don't exactly give us a ton of new info about the phones, they do offer another good look at both the Pixel 3 and the Pixel 3 XL. There's the Pixel 3 XL notch that seems to have turned off a lot of people ahead of the phone's official debut, a single rear camera setup, more.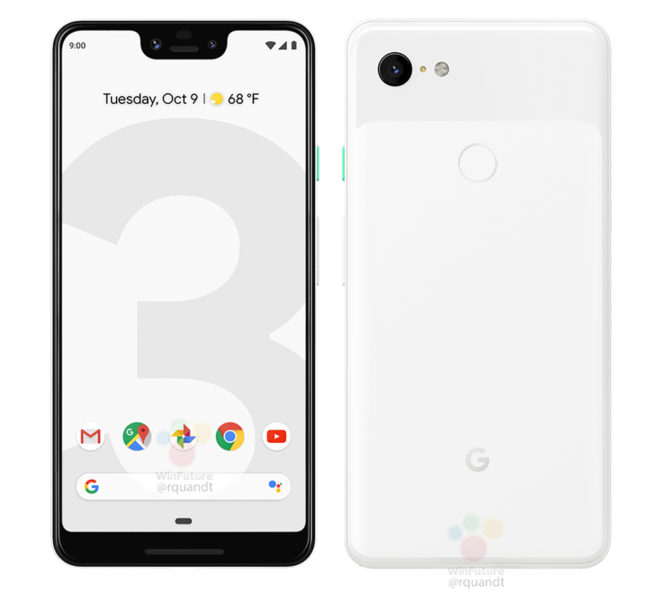 Specs for the Pixel 3 and Pixel 3 XL are rumored to include a Snapdragon 845 processor, 4GB of RAM, 64GB and 128GB variants, dual 8MP front cameras, and a 12.2MP rear camera. The Pixel 3 will reportedly come with a 5.5-inch display while the larger Pixel 3 XL is said to be packing a 6.2-inch screen.
Both the Pixel 3 and Pixel 3 XL are expected to be announced on October 9th.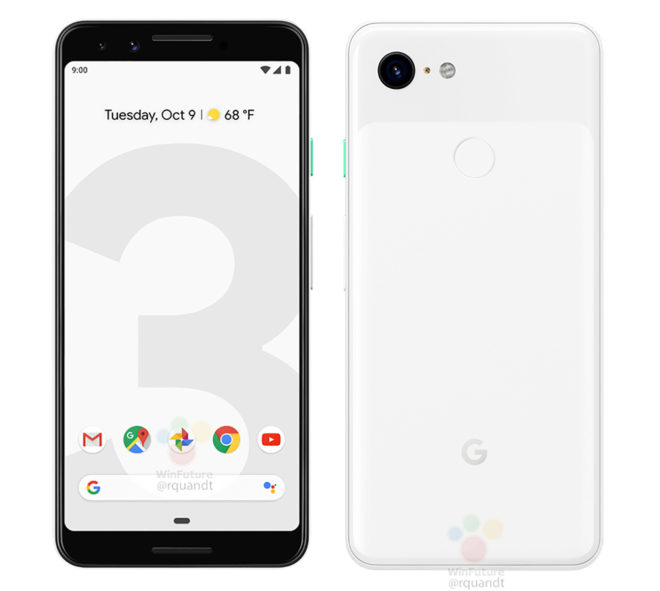 Source: WinFuture.de