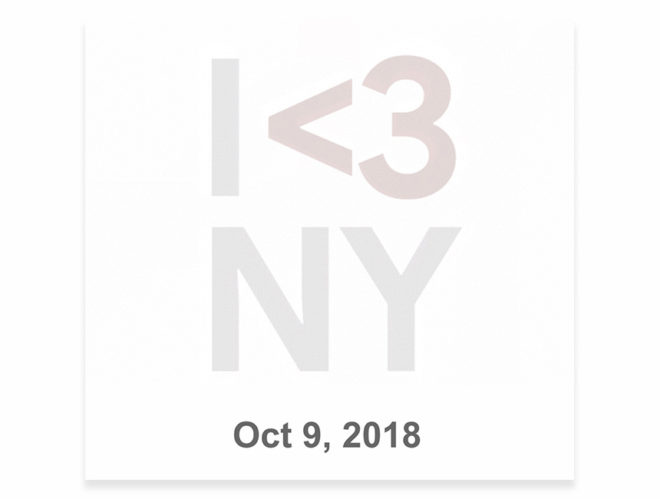 One week before Apple's new iPhone event, Google has revealed when we'll get to meet its new flagship smartphones.
Google is hosting an event in New York City on October 9th. The invitation says "I <3 NY", which seems like a hint that the Pixel 3 and Pixel 3 XL will officially debut at the event. Both devices have leaked before, but it'll be exciting to finally meet them for real and learn what makes them tick and how much they'll cost.
It's unclear what else Google might show at its event, but new Pixel Buds wireless headphones and a new Pixelbook laptop are both possibilities. Rumors have suggested that Google is cooking up new versions of both products, and the original Pixel Buds and Pixelbook were both announced at Google's Pixel phone event last year, so it's possible we'll see new Pixel Buds and a new Pixelbook on October 9.
Are you excited for Google's Pixel 3 and Pixel 3 XL?
Source: Droid-Life