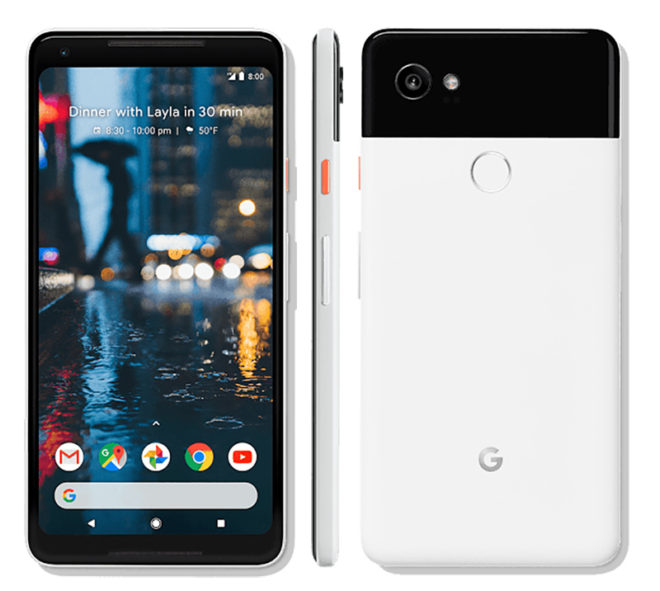 Google's Pixel phones are major flagship devices, and while both the Pixel and Pixel 2 were part of special offers from T-Mobile, they haven't actually been sold by T-Mo in the U.S. Unfortunately for Pixel fans, it sounds like that'll continue this year.
The Google Pixel 3 and Pixel 3 XL are expected to have Verizon as their exclusive U.S. carrier, says a new report from Bloomberg. It's also said that Google is aiming to launch its new Pixel phones in October, just like it's done with the two previous Pixel generations.
This is disappointing news for anyone hoping that T-Mobile might finally have the Pixel 3 on its shelves this year. Such a move would give T-Mo customers the chance to check out the new Pixels in T-Mobile stores and get the phones on EIP or JOD. It is worth noting that Google has sold unlocked versions of previous Pixel phones that worked on T-Mobile, though, and it seems likely that it'll do it again with the Pixel 3 and Pixel 3 XL.
Today's leaked report also offers some details on the Pixel 3 and Pixel 3 XL hardware. It's said that the Pixel 3 will have a design similar to the Pixel 2, meaning no edge-to-edge display. Meanwhile, the Pixel 3 XL will reportedly have a nearly edge-to-edge screen with a notch up and a chin on the bottom in order to give the phone front-facing stereo speakers.
Google is expected to equip both phones with an upgraded single lens rear camera, and the notch of the Pixel 3 XL will reportedly include dual front cameras.
What do you think of this new report? Are you interested in the Pixel 3 or Pixel 3 XL?
Source: Bloomberg