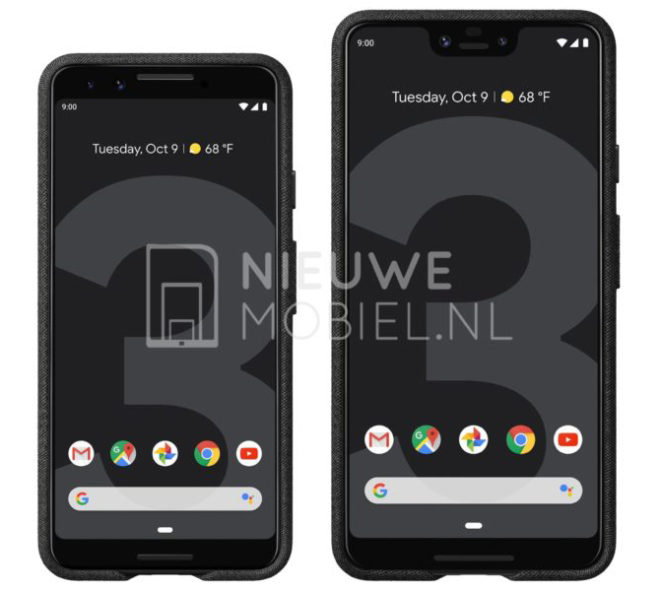 The Google Pixel 3 and Pixel 3 XL will likely be made official on October 9th, but weeks before the event, we're getting a clear look at the upcoming devices.
New renders of the Pixel 3 and Pixel 3 XL have leaked, and they look like they could be official renders from Google. Unfortunately, the phones are inside Google-branded fabric cases, so we don't get to see all of them, but the renders do show off several of the phones' features.
The smaller Pixel 3 has bezels at the top and bottom of its screen as well as what looks like dual front-facing cameras. Meanwhile, the Pixel 3 XL has a chin at the bottom of its screen and a notch at the top that's home to two front cameras. Around back, both phones have a fingerprint reader and a single camera.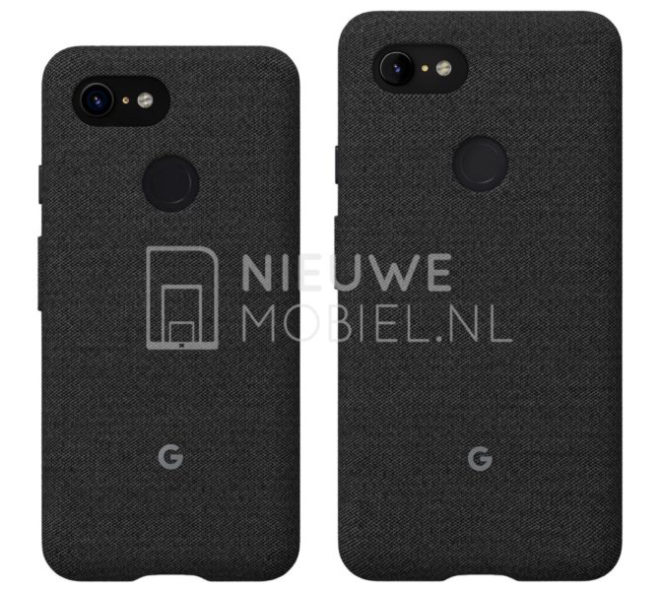 Many of the specs of the Pixel 3 and Pixel 3 XL are still unknown, but considering that they're Google's flagship phones, they'll probably have high-end features. Specs like a Snapdragon 845 processor and at least 4GB of RAM wouldn't be a surprise. Android 9 Pie is likely, too, since that's Google's newest version of Android.
While T-Mobile has never sold Google's Pixel phones directly — and rumors have suggested that that won't be changing with the Pixel 3 and Pixel 3 XL — T-Mo has run special promotions to entice consumers to bring their unlocked Pixels onto T-Mobile, so we may see a deal launch alongside Google's new Pixel phones next month. Stay tuned.
Source: NieuweMobiel.NL