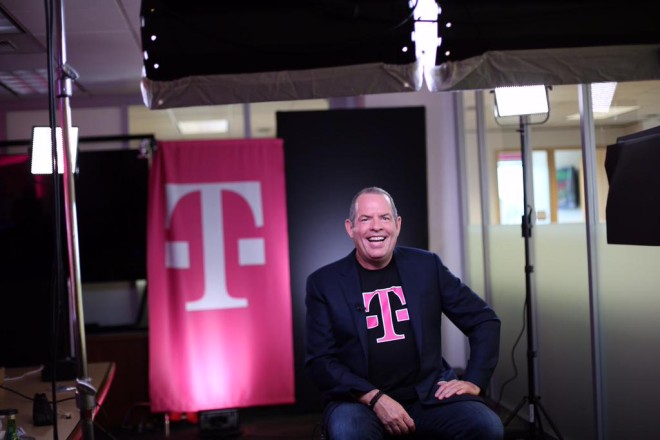 We've seen AT&T, Sprint, and Verizon make changes to their rate plans lately, but T-Mobile says that it has no plans to increase the price of its unlimited plan.
T-Mobile CFO Braxton Carter said to CNET this week that T-Mo isn't "pursuing a monetization path." He added that "The benefits of creating more subscribers outweigh the shorter term benefit of tweaking (average revenue per user)." Carter went on to tease that T-Mobile is planning a special deal for the new iPhone when it comes out later this year, though, saying that we'll see a "great proposition" for Apple's next smartphone.
T-Mo has had no issue adding customers as of late, with Q2 2018 being the 21st straight quarter that T-Mobile added more than 1 million customers. With that streak going, it sounds like T-Mobile doesn't feel the need to tweak its formula with regard to its T-Mobile One rate plan.
Meanwhile, T-Mobile COO Mike Sievert said that T-Mo plans to be aggressive in its special offers for 600MHz LTE compatible smartphones. T-Mobile has been working to expand its 600MHz LTE coverage, and it's now live in more than 1,000 markets. If you've been looking for a new phone to get onto that 600MHz LTE coverage, be on the lookout for upcoming deals.
Source: CNET