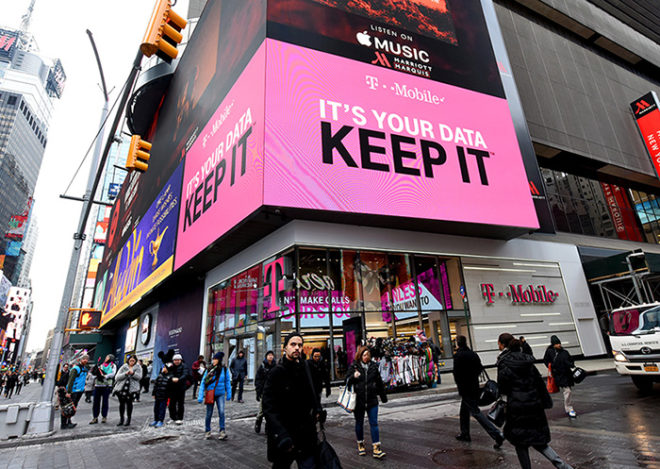 T-Mobile's Q2 2018 earnings are in, and it looks like T-Mo extended its streak of quarters with more than one million customer adds.
T-Mobile says that the second quarter of 2018 was its best Q2 ever, adding 1.58 million customers. That makes Q2 2018 the 21st straight quarter that T-Mo had more than 1 million net adds. That 1.58 million adds includes 1.02 million postpaid customers and 91,000 prepaid customers.
When it comes to churn, T-Mo improved both postpaid and prepaid churn compared to Q2 2017. Postpaid churn fell from 1.07 percentin Q2 2017 to 0.95 percent in Q2 2018, while prepaid churn dropped from 3.94 percent to 3.81 percent year over year.
At the end of Q2 2018, T-Mobile says that it had a total of 75.62 million customers on its network.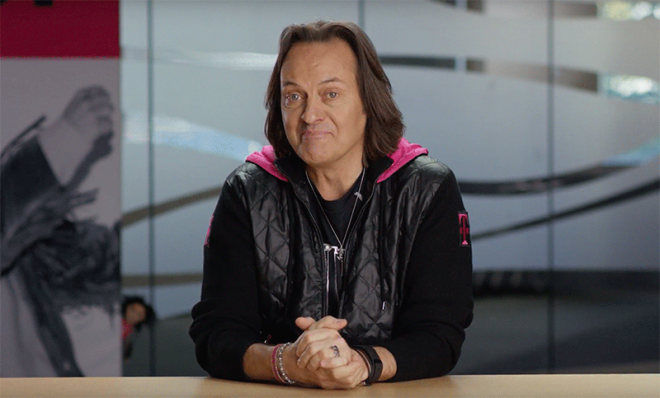 T-Mobile's service revenues grew 7 percent YoY to finish at $7.93 billion in Q2 2018, while total revenues grew 4 percent to finish at $10.57 billion for the quarter. T-Mo's net income grew, too, going from $581 million in Q2 2017 to $782 million in Q2 2018.
Today's earnings report also includes an update on T-Mobile's 4G LTE network. T-Mo says that its 4G LTE network covered 323 million people at the end of Q2 2018, with the goal of covering 325 million by the end of 2018. T-Mobile also shared some info on its 600MHz plans, saying that it owned a nationwide average of 31MHz of 600MHz low-band spectrum covering 328 million people at the end of Q2 2018. T-Mo plans to clear spectrum covering 130 million people by the end of 2018, with that number reaching 260 million by the end of 2019.
T-Mo also reiterated today that it plans to deploy 5G coverage using 600MHz and mmWave spectrum and that it will bring 5G to 30 U.S. cities in 2018. It plans to use 4G and 5G bandwidths simultaneously and says that this network will be ready for the launch of the first 5G smartphones in 2019.
As usual, T-Mobile will hold a conference call to discuss its Q2 2018 earnings this afternoon. I'll be listening in and will update this post with any interesting details that John Legere and the other T-Mobile execs have to share.
Source: T-Mobile