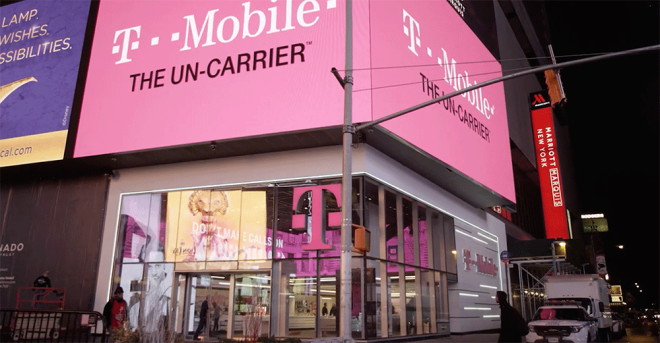 T-Mobile's Q2 2017 earnings are in, and it was another big quarter for the Un-carrier.
During the second quarter of 2017, T-Mobile added 1.3 million customers, marking the 17th straight quarter that T-Mo added more than 1 million subscribers in a quarter. Of the 1.3 million customers added, there were 817,000 postpaid adds, 94,000 prepaid adds, and 422,000 wholesale adds.
Also of note is that postpaid churn dropped year-over-year, going from 1.27 percent in Q2 2016 to 1.10 percent in Q2 2017.
T-Mobile finished Q2 2017 with 69.6 million customers. That's actually down from the 72.6 million customers that T-Mo had at the end of Q1 2017. This is because T-Mobile has excluded 4.4 million customers in the Lifeline program from its wholesale subscriber count. Here's T-Mo's explanation on why it's done this:
"We believe current and future regulatory changes have made the Lifeline program offered by our wholesale partners uneconomical. We will continue to support our wholesale partners offering the Lifeline program, but have excluded the Lifeline customers from our reported wholesale subscriber base resulting in the removal of 4.4 million reported wholesale customers as of the beginning of Q2 2017."
On the financial side of things, T-Mobile pulled in $7.4 billion in service revenues and $10.2 billion in total revenues for the quarter, both of which are up year-over-year. Net income is up YoY, too, finishing at $581 million for the quarter.
T-Mobile also touched on its network today. 700MHz coverage is now live in 575 markets and is "essentially complete", says T-Mo, and the first 600MHz sites are expected to go live in August. T-Mobile's 4G LTE network reached 315 million people in Q2 2017, and that number is expected to grow to 321 million by the end of 2017.
Finally, T-Mo reached a milestone last week by opening its 1,000th new store in 2017, T-Mobile plans to open another 500 stores by the end of 2017. There have also been 1,100 new MetroPCS stores opened so far this year and another 400 planned to open by year's end. By the end of 2017, T-Mo says it'll have nearly 17,000 branded locations sprinkled throughout the U.S.
Source: T-Mobile