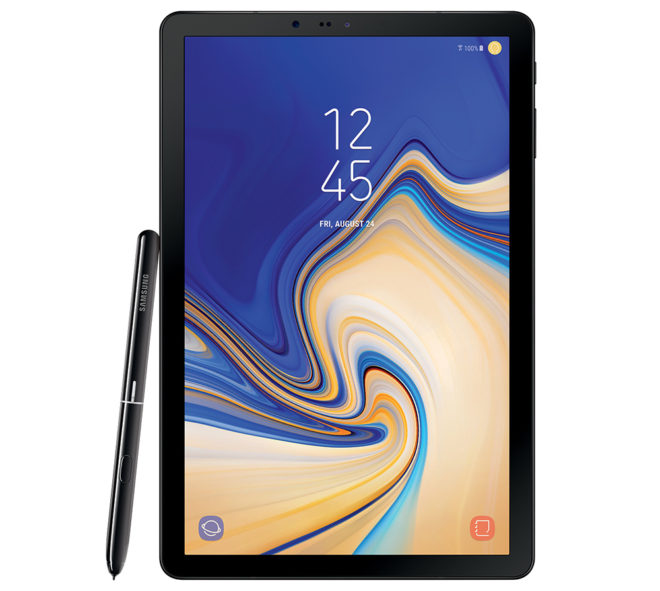 Samsung's got a new Android tablet, and it may be coming soon to T-Mobile.
The Samsung Galaxy Tab S4 is a high-end Android tablet with a focus on productivity. It's got a 10.5-inch 2560×1600 Super AMOLED screen with a 16:10 aspect ratio and comes with an S Pen stylus. With the S Pen, you can do things like translate and organize notes in the Samsung Notes app.
Samsung has also equipped the Galaxy Tab S4 with Samsung DeX functionality. When docked in the Book Cover Keyboard or launched from the Quick Panel, Samsung DeX will give you use a more desktop-like experience, complete with multiple desktop-style resizable windows for your Android apps. You can also drag and drop content between apps and use keyboard shortcuts and commands. And if the Tab S4's screen isn't big enough for your needs, you can use an HDMI or USB-C multi-port adapter to connect it to an external monitor and use the tablet as a trackpad, sketchpad, or full Android tablet.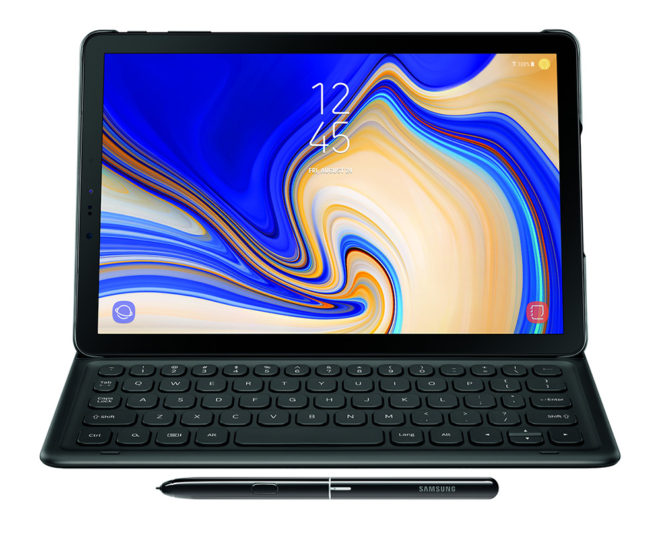 Powering the Samsung Galaxy Tab S4 is an octa-core Snapdragon 835 processor paired with 4GB of RAM. There's a 7300mAh battery powering the whole package and fast charging support to help you recharge that battery in a hurry. Other specs of the Tab S4 include 13MP rear and 8MP front cameras, iris scanning, 4 speakers tuned by AKG, and Android 8.1 Oreo.
The Samsung Galaxy Tab S4 will be sold in 64GB and 256GB versions. Both models include a microSD card slot, though, so you'll always be able to add more storage if you need it. Samsung plans to sell Wi-Fi-only models as well as LTE variants for Verizon, Sprint, and U.S. Cellular. Reports from Engadget and CNET today say that T-Mobile will also be among the U.S. carriers that sell the Galaxy Tab S4, but when contacted for confirmation, Samsung said that it didn't have any additional carrier info to share right now. T-Mobile hasn't responded as of this post's publication.
The Galaxy Tab S4 will go on sale on August 10th, with pricing set at $649.99 for the 64GB Wi-Fi model and $749.99 for the 256GB Wi-Fi model. You can pre-order the tablet right now from Samsung, and if you do decide to pre-order, you'll have the option of buying the Tab S4's Book Cover Keyboard for half off. This accessory normally costs $149.99.
Samsung's Galaxy Tab S4 is definitely a premium Android tablet and it's got the price to match. There aren't many options out there for new Android tablets lately, though, so if you're set on getting an Android tablet, you don't have many other options. The good news is that at least the Tab S4 offers some upgrades over the Tab S3, like a bigger and higher-res display and a considerably larger battery.
Would you buy the Galaxy Tab S4 if it launched at T-Mobile?
Source: Samsung