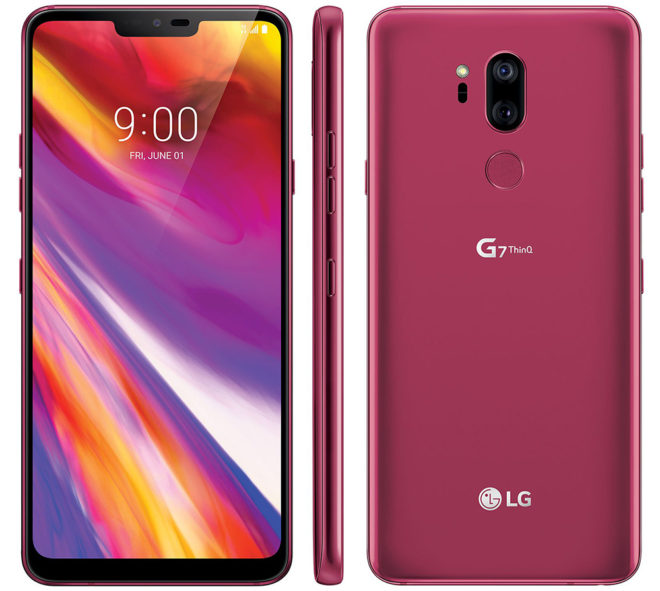 Right on schedule, the LG G7 ThinQ has launched at T-Mobile.
You can now buy the LG G7 ThinQ from T-Mobile for $30 down and 24 monthly payments of $30 each. JUMP! On Demand pricing is set at $0 down and $33 per month and full retail price is $750 if you'd prefer one of those routes.
As a reminder, T-Mo is running a deal that'll let you buy one LG G7 ThinQ and get a second G7 ThinQ (or LG G6 or LG V30) for free. You'll need to buy both phones on EIP, and you'll get 24 monthly bill credits to cover the cost of your second device.
The LG G7 ThinQ features a 6.1-inch 3120×1440 display that can reach a brightness of 1,000 nits. It does have a notch, which LG calls the "New Second Screen", but you can hide the notch by turning the status bar black if you're not a fan of the notch trend.
LG has also equipped the G7 ThinQ with a Boombox Speaker that uses the internal space of the phone as a resonance chamber to increase its bass. Other audio features of this flagship include DTS:X technology for virtual surround sound and a Hi-Fi Quad DAC that'll offer improved sound when you connect high-impedance headphones.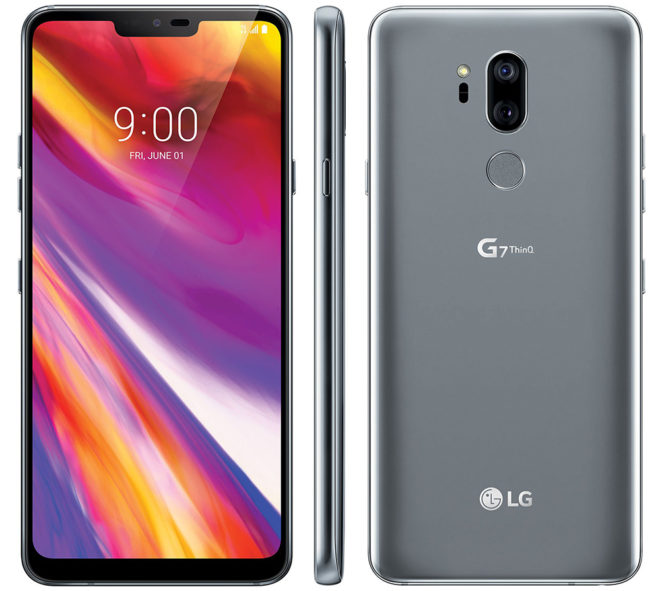 The dual rear camera setup on the LG G7 ThinQ includes two 16MP cameras: one standard lens with f/1.6 aperture and one wide-angle camera with f/1.9 aperture. There's also an 8MP wide angle camera with f/1.9 aperture on the front of the LG G7 ThinQ.
Other notable features of the LG's new flagship phone include an octa-core Snapdragon 845 processor, 4GB of RAM, 64GB of built-in storage, and a microSD card slot in case you need more storage. There's a 3000mAh battery powering the whole package as well as USB-C, FM radio, a 3.5mm headphone jack, a rear fingerprint reader, an Android 8.0 Oreo. The body of the LG G7 ThinQ is IP68 rated for dust and water resistance, too.
Finally, it's worth pointing out that the LG G7 ThinQ does include support for T-Mobile's 600MHz LTE network. There are still only a handful of phones that have this feature, so it's good to see another hitting store shelves.
Now that it's officially arrived, are any of you thinking about buying the LG G7 ThinQ? If you get your hands on one, please do share your first impressions with us!
Source: T-Mobile