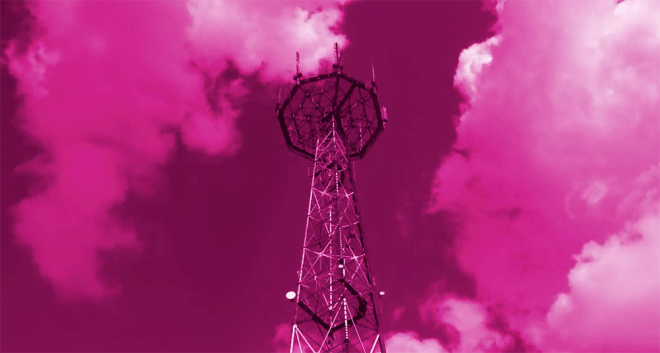 It's been nearly one month since T-Mobile CTO Neville Ray last confirmed a low-band LTE expansion, but today that drought comes to an end.
Ray just confirmed that T-Mobile has added low-band LTE to hundreds of cell sites in the past two weeks, giving these areas better coverage. You can find Ray's tweet below, and at the bottom of this post is the list of all cities included in this expansion.
Our network team added lowband LTE to 100s of sites in just two weeks, which means more and better coverage. And #WeWontStop!! @TMobile @MetroPCS #AcrossTheGrid pic.twitter.com/hrXAtgZvQM

— Neville (@NevilleRay) April 18, 2018
As with previous low-band LTE expansions, this latest rollout includes both 600MHz and 700MHz coverage.
Is your city included in this latest low-band LTE rollout?
Danville, AL
Tuscumbia, AL
Hazel Green, AL
Newton, AL
Glendale, AZ
Sells, AZ
Flagstaff, AZ
Grand Canyon, AZ
Prescott, AZ
Seligman, AZ
Kingman, AZ
Bullhead City, AZ
Jacksonville, AR
Jonesboro, AR
Fayettesville, AR
Huntsville, AR
Los Angeles, CA
Lynwood, CA
Cerritos, CA
Sylmar, CA
South El Monte, CA
Pomona, CA
Chula Vista, CA
Cardiff By the Sea, CA
San Diego, CA
Indian Wells, CA
Blythe, CA
La Quinta, CA
Twin Peaks, CA
Moreno Valley, CA
Goleta, CA
McFarland, CA
Visalia, CA
Palmdale, CA
Sanger, CA
Salinas, CA
Redwood City, CA
Sunnyvale, CA
San Francisco, CA
Oakland, CA
Stockton, CA
Coulterville, CA
Delhi, CA
Merced, CA
Wheatland, CA
Antelope, CA
Avon, CO
Bethel, CT
Westport, CT
Washington, DC
Rehoboth Beach, DE
Sanderson, FL
Jacksonville, FL
Tallahassee, FL
Alford, FL
Hallandale, FL
Tampa, FL
Saint Petersburg, FL
Lakeland, FL
North Fort Meyers, FL
Conyers, GA
Lincolnton, GA
Thomson, GA
Monticello, GA
Waycross, GA
Folkston, GA
Manor, GA
Du Pont, GA
Naylor, GA
Thomasville, GA
Hamilton, GA
Coleman, GA
Kailua Kona, HI
Maunaloa, HI
Blue Island, IL
Braidwood, IL
Naperville, IL
Chicago, IL
Indianapolis, IN
Leavenworth, KS
Kansas City, KS
Topeka, KS
Wichita, KS
Wakefield, KS
Nicholasville, KY
Wilmore, KY
Cynthiana, KY
Raccoon, KY
Russell Springs, KY
Elizabethtown, KY
Houma, LA
Covington, LA
Baton Rouge, LA
Freeport, ME
Scarborough, ME
Springvale, ME
Portland, ME
Augusta, ME
Brewer, ME
Hampden, ME
Orrington, ME
Waterville, ME
Oxen Hill, MD
Hyattsville, MD
Bethesda, MD
Olney, MD
Gaithersburg, MD
Cockeysville, MD
Baltimore, MD
Essex, MD
Catonsville, MD
Hagerstown, MD
Berlin, MD
Springfield, MA
Peabody, MA
New Baltimore, MI
Port Huron, MI
Grand Blanc, MI
Okemos, MI
Jackson, MI
Owatonna, MN
Andover, MN
Kasnas City, MO
Columbia, MO
Madison, MO
Missoula, MT
Las Vegas, NV
Salem, NH
Newark, NJ
Hackensack, NJ
Basking Ridge, NJ
Pleasantville, NJ
Monmouth Junction, NJ
Santa Fe, NM
Roswell, NM
Carlsbad, NM
Loving, NM
New York, NY
Bronx, NY
North Salem, NY
Purchase, NY
Middletown, NY
Brooklyn, NY
Jackson Heights, NY
Elmhurst, NY
Jamaica, NY
Kingston, NY
Patterson, NY
Cincinnatus, NY
Fayetteville, NY
Waterloo, NY
Syracuse, NY
Buffalo, NY
Rochester, NY
Walnut Cove, NC
Avon, NC
Columbus, OH
Chagrin Falls, OH
Cleveland, OH
Barberton, OH
Cincinnati, OH
Dayton, OH
Granite, OK
Klamath Falls, OR
Wallowa, OR
Glenshaw, PA
Snow Shoe, PA
Tamaqua, PA
Philadelphia, PA
Downingtown, PA
Batesburg, SC
Ladson, SC
Summerville, SC
Conway, SC
Nichols, SC
Myrtle Beach, SC
North Augusta, SC
Eagle Butte, SD
Liberty, TN
Woodbury, TN
Nashville, TN
Coppell, TX
Dallas, TX
Cumby, TX
Rusk, TX
Grapevine, TX
Springtown, TX
Denton, TX
Killeen, TX
Riesel, TX
Houston, TX
Magnolia, TX
Cypress, TX
Pasadena, TX
Fresno, TX
Nederland, TX
Orange, TX
Port Arthur, TX
New Braunfels, TX
San Antonio, TX
Sandy, UT
South Jordan, UT
Ferron, UT
South Burlington, VT
Triangle, VA
Alexandria, VA
Mechanicsville, VA
Pamplin, VA
Roanoke, VA
Aldie, VA
Mercer Island, WA
Bellingham, WA
Tacoma, WA
Hoquiam, WA
Wenatchee, WA
Ephrata, WA
Mesa, WA
Othello, WA
Upper Tract, WV
Source: Neville Ray (Twitter)