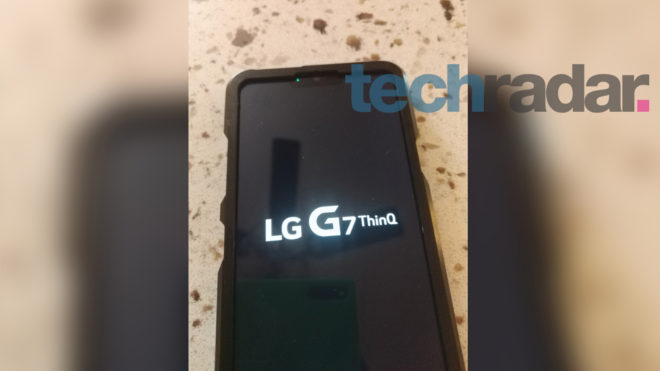 The LG G7 is rumored to be launching as soon as May, but as is usually the case with flagship smartphones, details on the G7 are already leaking out.
Photos and spec details of the LG G7 have made their way online today. Shared by TechRadar, the images show a phone with "LG G7 ThinQ" branding on its boot screen.
LG started using the ThinQ brand earlier this year with its LG V30S ThinQ, which utilizes AI to offer features like recognizing what you're pointing your camera at and then showing keywords on the screen that you can then use you make sure your settings are correct for whatever you're shooting. Another feature is called QLens and it's connected to Amazon to help you shop for items that you point your phone's camera at.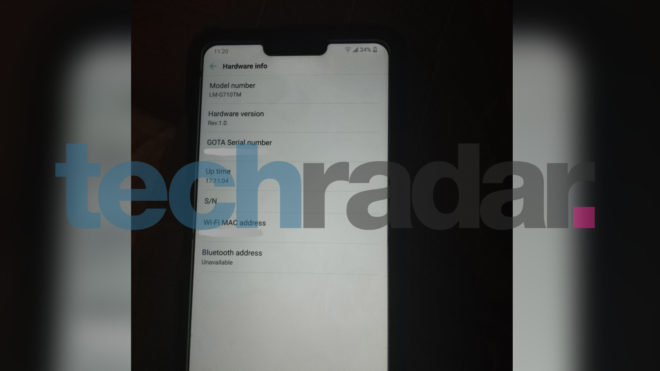 Getting back to this LG G7 ThinQ, today's leak shows that the phone will have a notch at the top of its display, which looks to be one of the big smartphone trends of 2018. The report also claims that the G7 ThinQ will offer features like a Snapdragon 845 processor, 4GB of RAM, and 64GB of storage. The phone identifies itself with the model number LM-G710TM.
We'll have to wait until LG announces this G7 ThinQ before we know it's availability details, but considering that T-Mo has offered many of LG's recent Android flagships, it's likely that the LG G7 ThinQ will make its way to T-Mobile as well.
What do you think of this LG G7 ThinQ so far?
Source: TechRadar