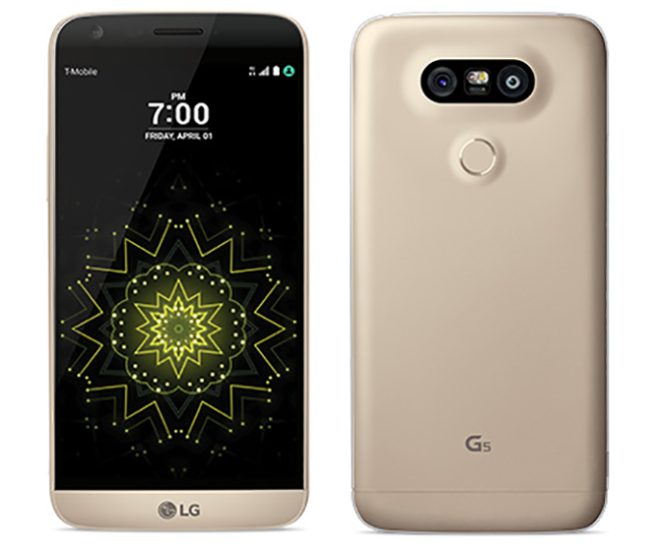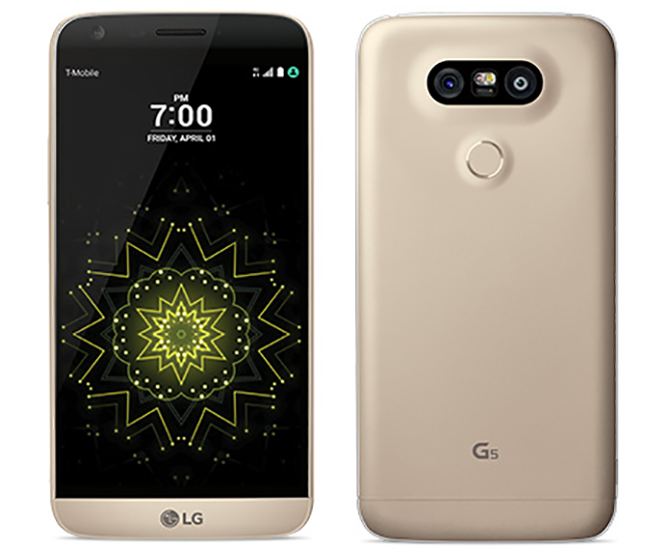 As expected, the LG G5 is now available for pre-order.
T-Mobile is taking pre-orders for the LG G5 in both silver and gold. Pricing is set at $0 down, 23 payments of $26.25, and 1 payment of $26.24, or a full retail price of $629.99. If you'd prefer to go the JUMP! On Demand route, you'll make 18 payments of $26.50 per month.
T-Mobile doesn't have the G5 listed on its "Shipping dates for new devices" page, so it's unclear exactly when orders will start going out. The G5 is officially hitting stores on April 1, so if you'd prefer to get your shiny new G5 right after paying for it, you can go that route.
If you pick up the LG G5 from T-Mobile before April 17, you'll get a free extra battery for your new phone and a battery charging cradle to juice it up. And if you buy the G5 before April 5, you'll also get a free LG 360 Cam, a small device with two wide-angle 13-megapixel cameras that you can use to take 360-degree photos and capture 2K video.
So, have any of you pre-ordered a G5 this morning?
Source: T-Mobile