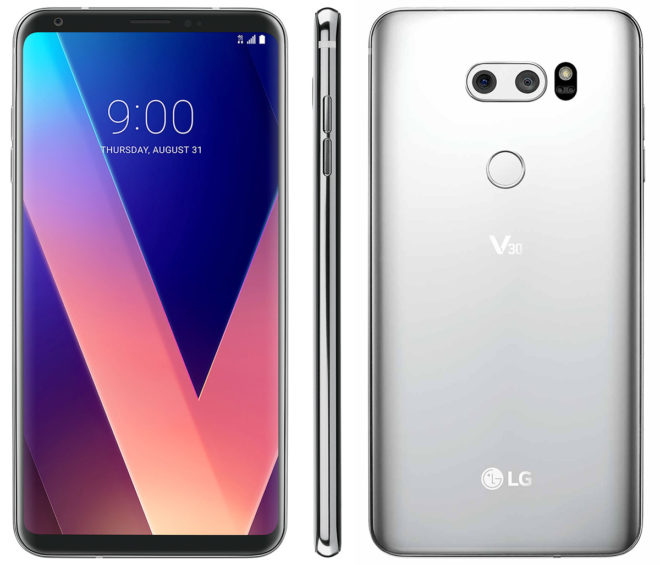 As expected, T-Mobile today launched a special offer to celebrate the launch of the LG V30.
Starting today, October 13th, customers who buy an LG V30 from T-Mobile can get a $500 rebate (prepaid MasterCard) with the purchase of a second LG V30. Both smartphones must be purchased on EIP, and you'll need to activate at least one new line to be used with one of the devices.
The total price of the LG V30 is $800, so this deal would leave you with $300 left to pay for the second V30.
Both new and existing customers qualify for this promo. Existing customers will need to be on a T-Mobile One or Simple Choice unlimited plan and add a line to take advantage of the deal.
Also of note is that customers that've already pre-ordered the LG V30 can get this deal, so long as they meet all of the other requirements.
If you don't want a second LG V30, you can also get a free LG G6 or LG V20 with the purchase of an LG V30, LG G6, or LG V20. The same rules mentioned above apply to this offer.
T-Mobile customers that buy an LG V30, LG G6, or LG V20 on EIP can also get an LG G Pad X2 8.0 Plus tablet or LG G Pad X 8.0 tablet for free, via $10 monthly credits over 24 months. You'll need to buy the tablet on EIP and put it on a T-Mobile One or Simple Choice Mobile Internet plan with 2GB of data or more per month.
Finally, LG is giving out a free Google Daydream View VR headset and a bundle of VR games to consumers that buy and LG V30.
The LG V30 is now available in stores and online. It's priced at $80 down and $30 per month for 24 months on EIP or $0 down and $33 per month with JUMP! On Demand.
Sources: T-Mobile (1), (2), LG