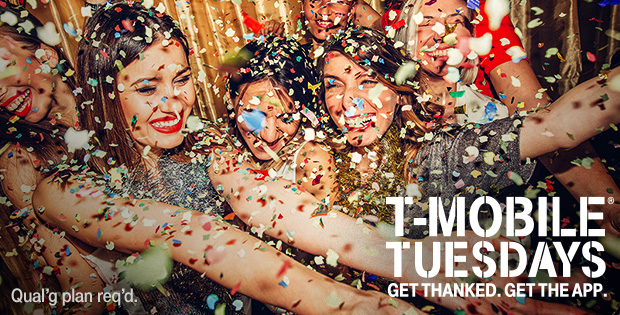 After giving you a free home movie rental with Redbox this week, T-Mobile is changing things up for next week's T-Mobile Tuesday by giving you a discounted ticket to go to the theater.
For the April 10 edition of T-Mobile Tuesdays, T-Mo customers can get a $5 movie ticket through Atom Tickets. Also coming next Tuesday is a free tall coffee from the Barnes & Noble Cafe and 25 percent off JBL products.
Next week will also have prizes that you can win. T-Mobile will give away a total of $20,000 in cash to prize winners.
One grand prize winner will get $2,000 cash plus $857 to cover taxes and other expenses. Five first prize winners will get $1,000 cash plus $428 to cover taxes, and 26 second prize winners will each get a check for $500.
Source: T-Mobile Tuesdays