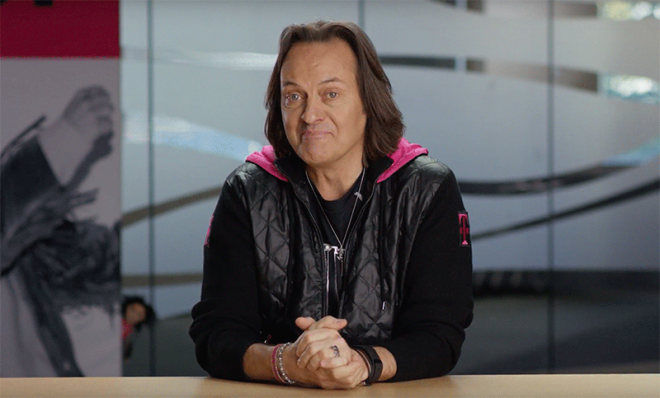 According to a new survey, T-Mobile could see major gains in acquiring millennial customers.
Research firm Macquarie Capital says that it expects T-Mobile to "gain the bulk of industry net adds in '18+". The firm adds that it found price and value to be most important among consumers of all ages, which it believes is a benefit of T-Mobile.
In Macquarie Capital's survey, 46 percent of customers used Verizon while 22 percent use T-Mobile, 19 percent use AT&T, and 13 percent use Sprint. That gives T-Mo a lot of customers to gain.

Also of note is that 65 percent of respondents pay for their own phone bill. This is good news for T-Mobile, says Macquarie Capital, because T-Mobile offers features like taxes and fees included, T-Mobile Tuesdays, and Netflix On Us. This means that T-Mo customers will know exactly what the price on their mobile bill will be and that features like T-Mobile Tuesdays and Netflix On Us will help them feel like they're getting their money's worth.
Macquarie Capital's survey asked 10 questions of 100 respondents.
In recent years, T-Mobile has made a habit of using more stylish marketing techniques and launching new offers that'll appeal to a younger customer base. With 65 percent of respondents in Macquarie Capital's survey paying their own phone bills, it makes sense that T-Mobile's offers of taxes and fees included and free Netflix would tempt them, and T-Mobile's network expansion efforts probably help, too. Now we'll just have to wait and see if Macquarie Capital's prediction becomes reality.
Source: FierceWireless