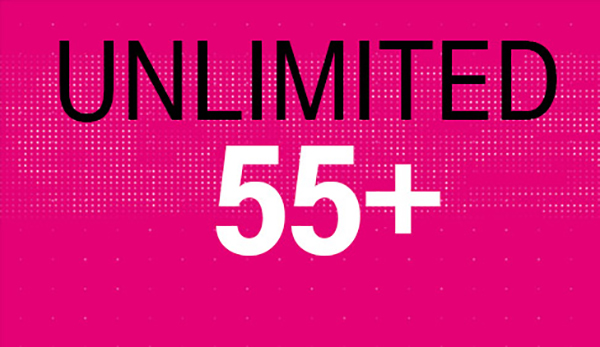 A T-Mobile plan pricing increase is coming next week.
T-Mobile says that the Unlimited 55+ plan will cost $70 per month for new customers starting March 15. That price is $10 more than the Unlimited 55+ plan currently costs. The $70 pricing will include taxes and fees and requires autopay.
While the price will be going up, the Unlimited 55+ plan will continue to include two lines of unlimited talk, text, and 4G LTE smartphone data along with other T-Mobile One benefits. And just like it is now, the plan will only be available to customers who are age 55 or older, and age verification will be required.
Customers that are currently signed up for the Unlimited 55+ plan at its $60 per month rate will not be affected by this upcoming price increase.
It's never exciting to see price increases, but at least with this Unlimited 55+ change, we've gotten a heads-up one week before the increase goes into effect. So if you or someone you know has been interested in T-Mobile's Unlimited 55+ rate plan, you'll want to sign up sometime in the next week.