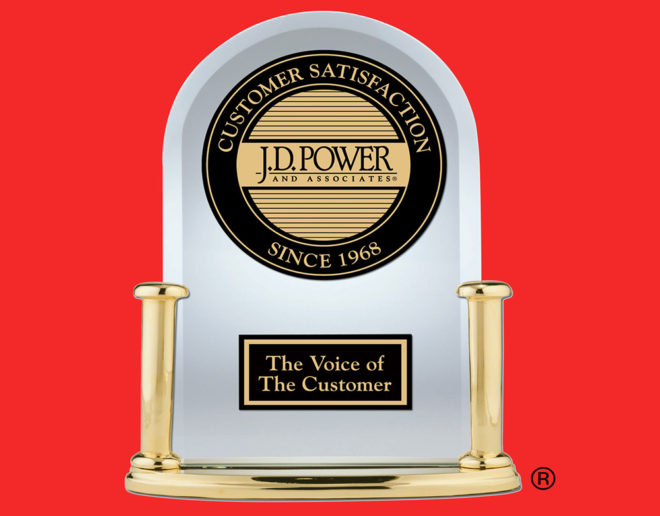 One day after OpenSignal said that T-Mobile had the fastest average LTE download speeds of major U.S. carriers, T-Mo has won another award.
J.D. Power says that T-Mobile offers the best wireless customer care in its first 2018 studies. T-Mo finished with 828 points out of 1,000 while Verizon came in second with 822 points and AT&T came in third with 811 points. Sprint finished with 755 points out of 1,000.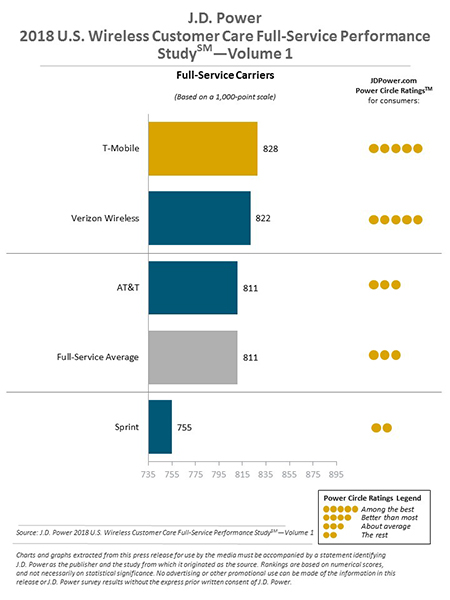 MetroPCS performed similarly well in J.D. Power's non-contract wireless customer care rankings. Metro got 828 points out of 1,000, with AT&T's Cricket brand coming in second with 814 points. Sprint's Boost Mobile and Virgin Mobile brands earned 804 and 763 points, respectively.
These studies collectively survey 15,668 customers who contacted their carrier's customer care department within the past three months. The studies were taken from July to December 2017.
J.D. Power's report also says that customer care satisfaction is highest among those people who use social media (838 points) or an app (835 points) to ask a question or make a request of their carrier. Those methods earned 838 points and 835 points, respectively, while calling a customer care rep earned 797 points, suggesting that people prefer to shoot off a Twitter DM or use in-app chat rather than taking the time to call customer support.
You can check out J.D. Power's full report at the link below. When was the last time you had to contact T-Mobile or MetroPCS's customer support?
Source: J.D. Power