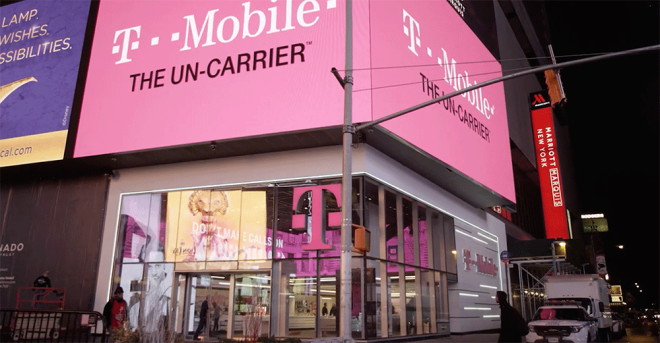 T-Mobile today announced that it won out in a couple of new consumer surveys.
T-Mo reports that it came out number one in Overall Customer Satisfaction and Customers: Likelihood to Recommend in surveys conducted by research firm HarrisX. The firm surveys more than 360,000 consumers each year.
The HarrisX results show T-Mobile on top in both categories throughout 2017. Verizon finished 2017 in second place in both categories, while AT&T came in third and Sprint finished fourth.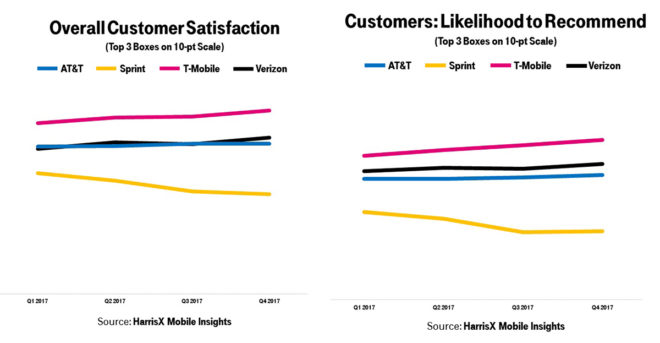 Meanwhile, research firm YouGov BrandIndex reports that T-Mobile earned the highest consumer satisfaction scores throughout 2017. T-Mo customers scored their satisfaction at 70 out of 100 in Q1 2017, 66 in Q2, 69 in Q3, and 72 in Q4. To compare, the only other carrier to score a 60 or higher was Verizon, and that only happened in one quarter of 2017.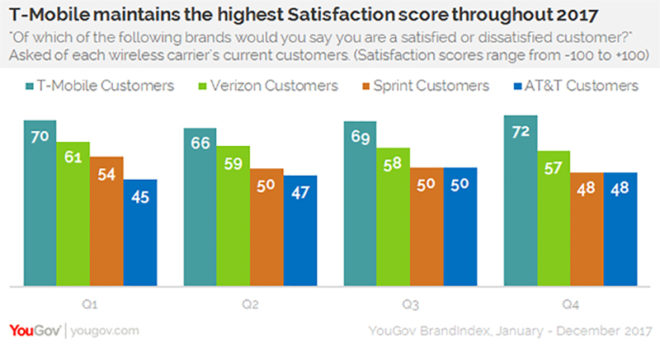 T-Mobile CEO John Legere regularly talks about how he and T-Mo listen to customers and solve their pain points, and according to these new reports, that strategy continues to work. How satisfied are you with T-Mobile as we begin 2018?