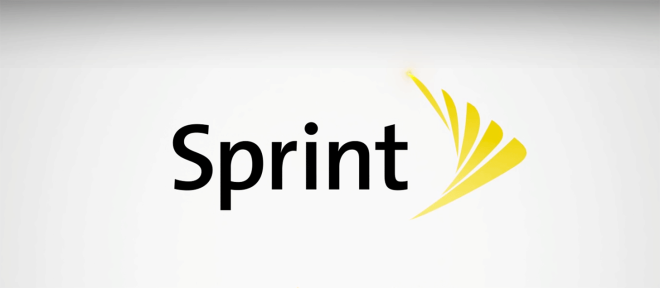 Recent reports have suggested that the oft-rumored merger of T-Mobile and Sprint is making progress, and so some folks are taking it more seriously and wondering what a combined T-Mobile-Sprint could look like. A new report from Ookla tries to answer that question.
When it comes to coverage, Ookla used maps that show Speedtest results from T-Mobile and Sprint in Q1 and Q2 2017. We see that the two carriers share coverage in populated urban areas, but there are parts of the U.S. where there are test results from one carrier but not another.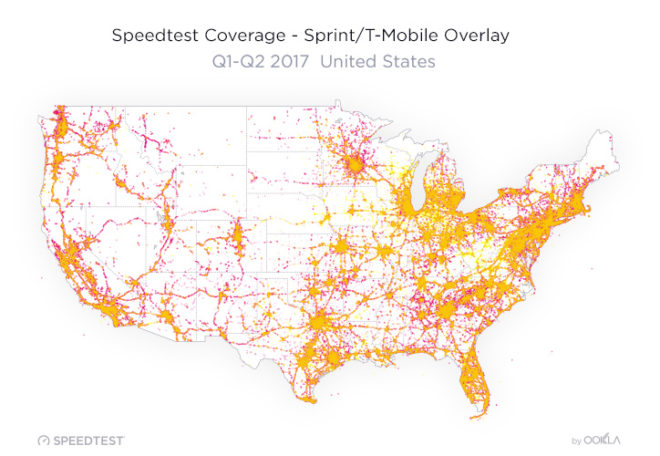 We can see that T-Mobile customers have posted results in areas like southwestern Montana, northern Nevada, northern Minnesota, and North and South Dakota where there's nothing from Sprint. Meanwhile, Sprint test results pop up in places like rural parts of southwestern Oregon and eastern Nebraska.
Combining T-Mobile and Sprint could result in improved coverage in these areas where customers only have access to one area.
This report also touches on the two carriers' spectrum. For example, T-Mobile could utilize some of Sprint's 2.5GHz coverage to beef up its network performance. Ookla also points out that T-Mo could repeat what it did when it bought MetroPCS, shutting down Sprint's CDMA network and then repurposing that spectrum.
This all sounds like a combined T-Mobile-Sprint would be great, but there would also be some downsides to such a move. While T-Mobile passed Sprint in terms of total customers awhile ago, Sprint still offers up competition to T-Mo as well as AT&T and Verizon, and less competition could be a bad thing for the U.S. wireless market. We'd also likely see some job losses as the combined T-Mo-Sprint would work to get rid of redundant positions.
Right now, the rumored T-Mobile-Sprint merger is still very much a rumor, and it's not a sure thing that it'll get regulatory approval even if an agreement is struck. We'll just have to continue to wait and see if more leaks surface that give us more details on how the negotiations are going. You can pass the time by hitting up the link below to read Ookla's full report on what T-Mo-Sprint could look like.
Source: Ookla