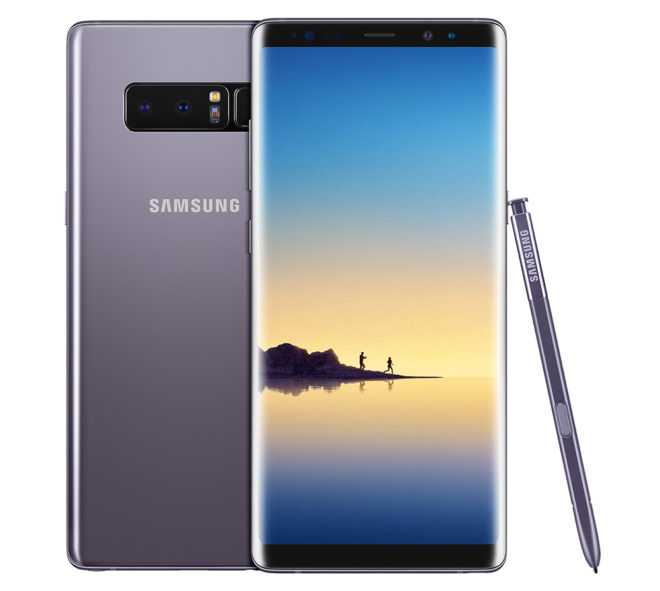 T-Mobile has offered a few Buy One, Get One deals on the Samsung Galaxy S8, and now it looks like T-Mo is gearing up to offer a BOGO deal on the Galaxy Note 8, too.
Documents shared with TmoNews show that T-Mobile is planning to launch a Buy One, Get One deal on the Galaxy Note 8 on September 1st. According to the leaked docs, the limited time deal will be available to customers on T-Mobile One and Simple Choice Unlimited plans.

With this deal, you'll need to buy a Galaxy Note 8 on EIP and then add a line with a second Galaxy Note 8, a Galaxy S8, or a Galaxy S8+ on EIP. After you buy your two phones, you'll need to go to T-Mobile's Promotions Center and enter the promo code 17SAMN8BOGO, and then you'll receive a prepaid MasterCard card to cover the cost of your second device.
One other detail worth noting is that, according to the leaked documents, this deal is retroactive for pre-orders. This means that customers that've already pre-ordered a Galaxy Note 8 on EIP can take advantage of this deal.
With all of the Galaxy S8 BOGO deals that we've seen, many folks have been expecting that T-Mobile would launch a similar offer for the Note 8. Some will probably be disappointed that the deal requires you to add a line, but considering that T-Mo's Galaxy S8 BOGO deals had the same requirement, it's not a surprise to see it in the Note 8 deal as well.
If T-Mobile does end up launching a Galaxy Note 8 BOGO deal, will you take advantage of it?
Thanks, tipsters!