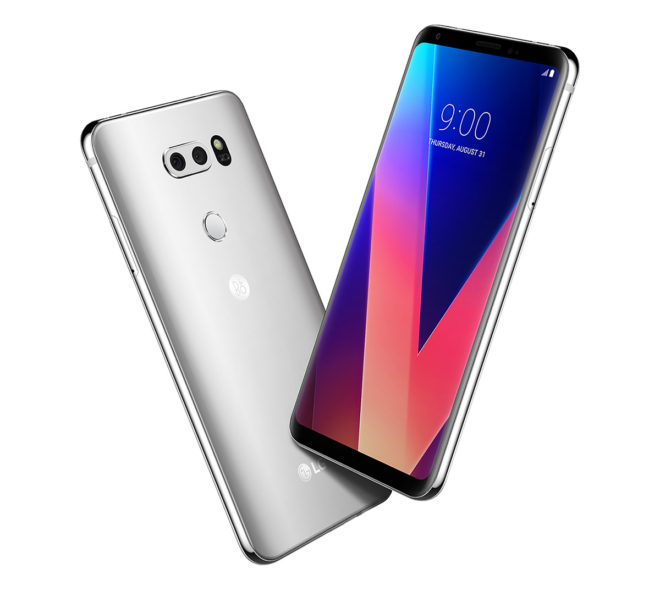 After weeks of teases and rumors, the LG V30 is now official.
The LG V30 ditches the secondary display found on the previous two LG V series smartphones, opting instead for a single 6-inch 2880×1440 OLED display with super slim bezels and an 18:9 aspect ratio. Since the V30 is without that secondary display, LG has implemented two other features to replace it.
Always On Display on the V30 will give you shortcuts to Quick Tools and the Music Player without having to turn on the phone's screen. And then there's the Floating Bar, a semi-transparent strip that appears on your home screen and can be customized with five apps for quick and easy access. When you don't need the Floating Bar, you can drag it off the side of the screen to hide it.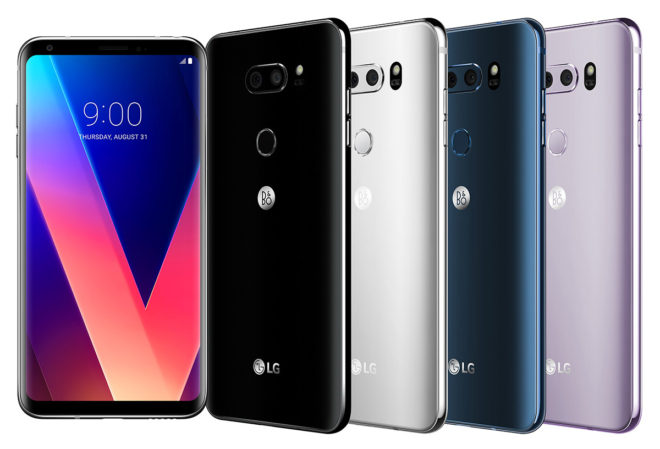 Another notable feature of the LG V30 is its dual rear camera setup. This includes a 16-megapixel standard camera that's tricked out with optical image stabilization, electronic image stabilization, and a hybrid autofocus with laser detection autofocus and phase detection autofocus. That camera also includes an f/1.6 aperture for letting in more light to the camera, as well as a Crystal Clear Lens that LG touts will get you more accurate colors and clearer images
Next to that main camera is a 13-megapixel camera with a 120-degree wide angle lens. And around on the front of the V30 is a 5-megapixel camera with a 90-degree lens.
On the software side, LG is equipping the V30 with features like a Cine Video mode with Cine Effect, which gives you 15 movie presets like romantic comedy and thriller, and a Point Zoom that'll let you smoothly zoom in on any subject in the frame. LG Cine Log can preserve the wide dynamic range and color gamut of your video files for more accurate image details, and on the photo side, there's a Manual Mode that includes settings like white balance and shutter speed.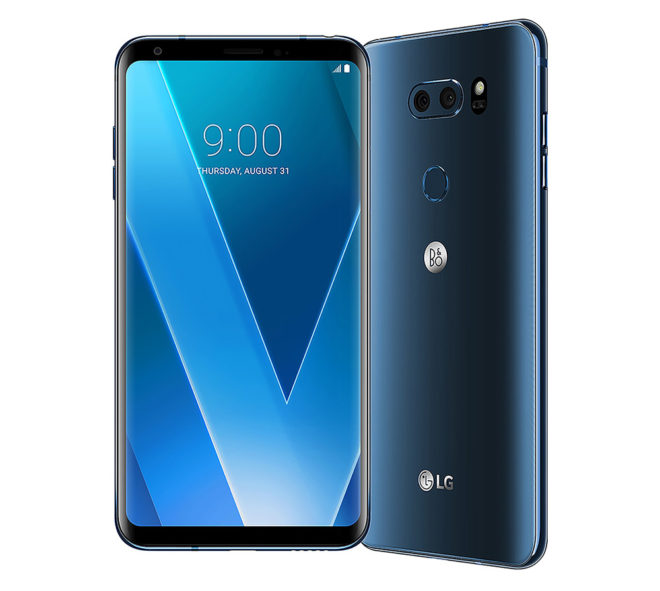 LG is also touting the V30's audio capabilities. The device is equipped with a Hi-Fi Quad DAC and audio tuning from B&O Play, as well as a set of B&O Play earphones. Also included with the V30 is Master Quality Authenticated (MQA) technology that LG says makes high-resolution audio easy to stream.
Rounding out the LG V30's spec list is a Snapdragon 835 processor, 4GB of RAM, 64GB of storage, a microSD card slot, and a 3,300mAh battery. There's a fingerprint reader for security as well as Face Recognition and Voice Recognition features that let you unlock the V30 using your face or voice. Finally, the whole package is IP68 rated for dust and water resistance.
The LG V30 will launch at T-Mobile this fall. There are no pricing for launch details available yet, but T-Mo has confirmed that the V30 is the first smartphone to support its new 600MHz LTE network.
So now that it's official, what do you think of the LG V30? Does the news that it'll support T-Mobile's 600MHz LTE seal the deal for you?