Yesterday T-Mobile CEO John Legere teased that T-Mo had multiple announcements coming up, and today a couple of them have been made.
Starting May 31st, T-Mobile will kick off its #GetOutoftheRed promotion to help Verizon customers switch to T-Mo. Verizon customers in good standing with their carrier can get their iPhone or Google Pixel paid off by T-Mobile when they switch to T-Mobile and sign up for T-Mobile One, and they can keep their existing device.
The phones that qualify for this promotion include the iPhone SE, iPhone 6s, iPhone 6s Plus, iPhone 7, iPhone 7 Plus, Google Pixel, and Google Pixel XL. T-Mobile says that these devices were selected because "phones need certain software to be globally compatible, and some phones don't yet have that software." Magenta does say that it's working with unspecified device makers to make more phones compatible with this promotion.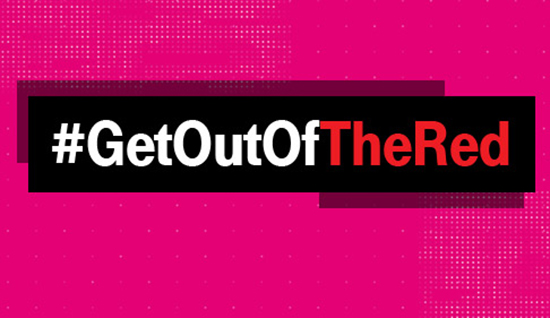 Additionally, Verizon customers switching to T-Mobile must add T-Mo's Premium Device Protection Plus insurance plan to their device to qualify. This insurance plan costs $15 per month and includes protection against loss, theft, and accidental damage, McAfee ID Protection, McAfee Content Protection, and other features.
T-Mobile says that it'll pay Verizon customers that take advantage of this promotion with a digital prepaid MasterCard card that typically arrives within 15 days.
While this #GetOutoftheRed promotion is focused on Verizon customers (because VZW phones are unlocked), T-Mobile is doing something for AT&T and Sprint subscribers, too. Starting on May 31st, AT&T and Sprint customers can switch to T-Mobile and get their existing device paid off when they buy a new phone from T-Mobile on EIP. And unlike Carrier Freedom, those customers won't be forced to trade in their existing device.
Finally, T-Mobile says that starting tomorrow, May 25th, T-Mobile One customers with at least two voice lines can get two additional lines of service for the price of one. The cost of the second line will be offset by a bill credit. Our friends over at Wirefly have a great tool to compare T-Mobile plans against each other and against other plans on the market.
Source: T-Mobile