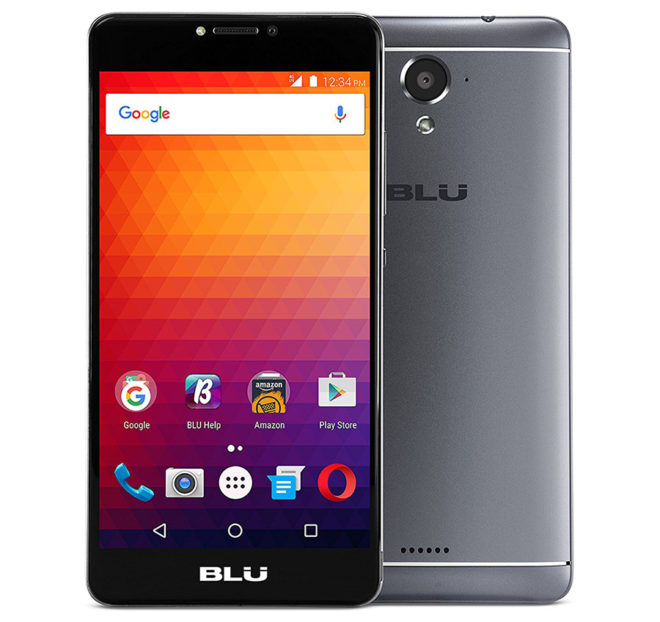 After launching the R1 HD late last year, BLU today announced a successor for that device.
The BLU R1 Plus is an updated version of the R1 HD, with several upgraded specs. For example, the R1 Plus features a 13-megapixel rear camera with LED flash, while the R1 HD has an 8-megapixel camera. The R1 Plus also features an upgraded MediaTek 6737 processor, 3GB of RAM, and 32GB of storage, all of which are upgrades over the R1 HD.
Other features of the BLU R1 Plus include a larger 5.5-inch 1280×720 display, a 5-megapixel camera with wide angle lens, a much beefier 4000mAh battery, FM radio, and Android 6.0 Marshmallow. BLU does say that an upgrade to Android 7.0 is planned.
Also of note is that the BLU R1 Plus comes with T-Mobile VoLTE support out of the box, which is a feature that was added to the R1 HD post-launch. However, the BLU R1 Plus does not support T-Mobile Wi-Fi Calling.
The BLU R1 Plus is priced at $159.99 and is available from Amazon. Best Buy was selling the device, too, but appears to be sold out as of publication. Also of note is that BLU says that starting on April 29, the R1 Plus will be available with a $50 instant rebate for 24 hours, bringing its price down to $109.99.
BLU's R1 Plus offers some nice upgrades over the R1 HD, and with its 4000mAh battery, it should get some pretty good battery life. The lack of Wi-Fi Calling and having Android 6.0 pre-loaded instead of Android 7.0 are both disappointments, but at least an upgrade to Nougat is in BLU's plans.
To get a closer look at the BLU R1 Plus, you can check out its Amazon product page at the link below.
Source: Amazon