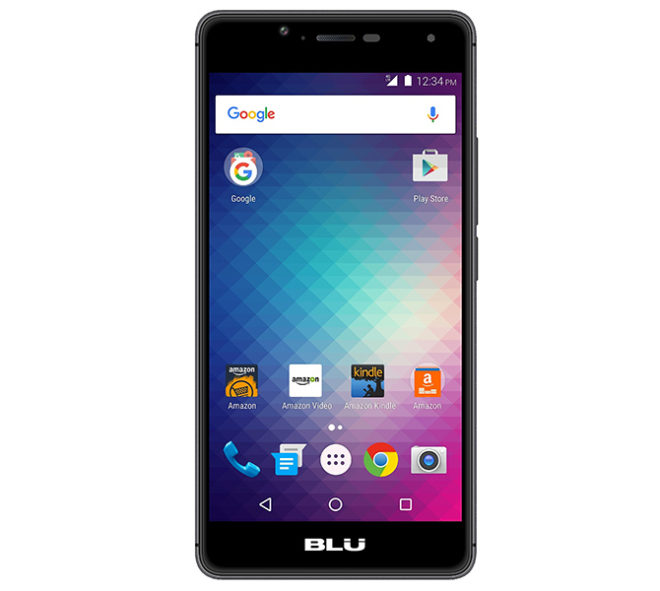 When BLU launched the R1 HD earlier this year, it said that the R1 HD would eventually be updated with support for T-Mobile's band 12 LTE and VoLTE. That update appears to be rolling out now.
TmoNews reader Edwin reached out to me today to say that a new update is rolling out to his Amazon BLU R1 HD. As you can see in the image below, the update specifically calls out support for T-Mobile VoLTE and band 12. Also included are Android security patches.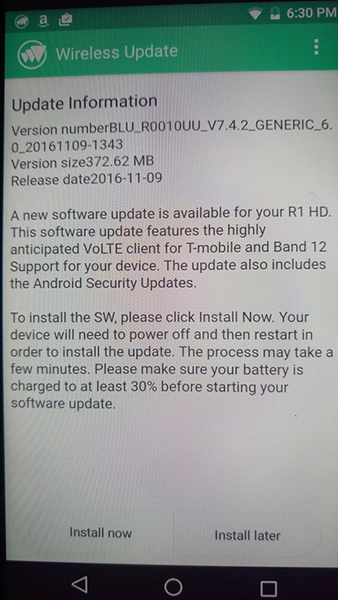 The update weighs in at 372.62MB. If you've got an R1 HD, you can check for a software update by going into Settings > About Device > Wireless Update.
The BLU R1 HD is an attractive device because with Amazon's Prime Exclusive program, it can be had for as little as $49.99 — though it's currently unavailable from Amazon — and it's got some decent specs for that price. Now that it's got VoLTE and band 12 support, the R1 HD is even more enticing to T-Mobile customers because it works with two important T-Mo network features.
Thanks, Edwin!