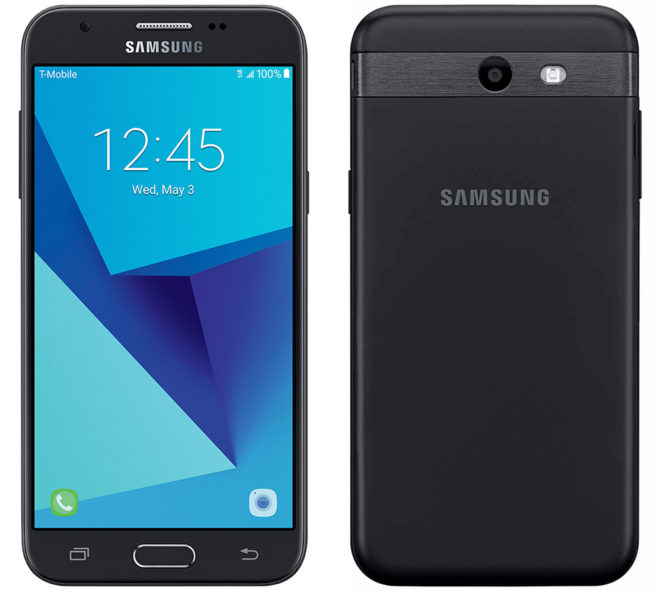 The Galaxy S8 and S8+ may be one of T-Mobile's biggest smartphone releases in recent memory, but it's not the only Samsung handset that's hit T-Mo's shelves lately.
The Samsung Galaxy J3 Prime recently arrived at T-Mobile. The Galaxy J3 Prime is available to postpaid customers for $6.00 down and $6.00 per month for 24 months, which works out to a full price of $150.00.
Samsung's Galaxy J3 Prime is also available on prepaid for $150.00, but for a limited time, T-Mobile is offering a $75.00 instant discount on the device. MetroPCS is selling the Galaxy J3 Prime, too, for $69.00 after all special offers.
When it comes to specs, the Samsung Galaxy J3 Prime is running Android 7.0 Nougat on a 5-inch 1280×720 display with 5-megapixel rear and 2-megapixel front cameras. It's also packing an octa-core Exynos 7570 processor, 1.5GB of RAM, 16GB of storage, a microSD slot for adding more storage, and a 2600mAh battery.
If that sounds up your alley, you can find the Galaxy J3 Prime, both postpaid and prepaid, at the links below.
Thanks, John!
Sources: T-Mobile Galaxy J3 Prime Postpaid and Prepaid, MetroPCS Galaxy J3 Prime