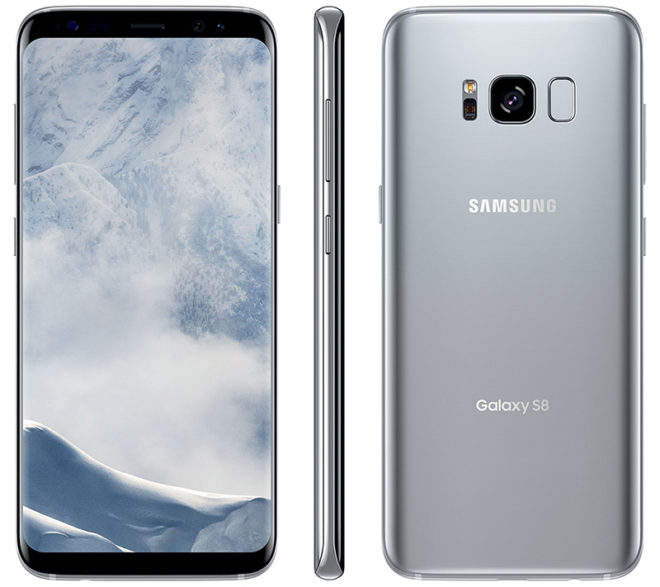 Today's the day that one of the most hotly-anticipated smartphones of 2017 arrives on store shelves.
The Samsung Galaxy S8 is now available from T-Mobile. Both the Galaxy S8 and Galaxy S8+ can be bought from T-Mobile online and they should be hitting your friendly neighborhood store today as well. Both phones are available in Midnight Black, Arctic Silver, and Orchid Gray color options.
Pricing for the Galaxy S8 is set at $30 down and $30 per month for 24 months, which works out to a full price of $750. JUMP! On Demand pricing for the S8 is $0 down and $33 per month. Meanwhile, the Galaxy S8+ costs $130 down and $30 per month for 24 months, which is $850, and JUMP! On Demand customers will pay the same down payment and monthly payment amount.
The Galaxy S8 features a 5.8-inch 2560×1440 Super AMOLED display, while the Galaxy S8+ has a 6.2-inch 2560×1440 Super AMOLED screen. The rest of the spec list for both phones is just as high-end, packing in a Snapdragon 835 processor, 4GB of RAM, microSD slot, fingerprint reader, IP68 water resistance, and a 12-megapixel Dual Pixel camera.
T-Mobile took pre-orders for the Galaxy S8 following its announcement in late March, and lots of folks that did pre-order already got their phones, but some people prefer to check out a phone in store before spending their hard-earned money on it. Now that's exactly what they can do.
So, Galaxy S8 and S8+ owners, which model did you choose?
Sources: T-Mobile Galaxy S8, Galaxy S8+