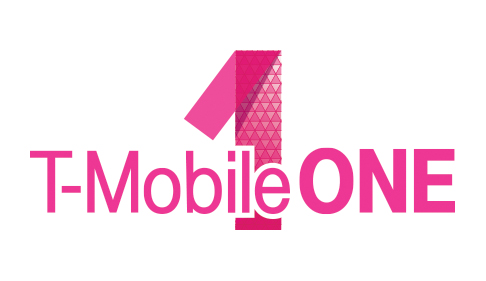 Back in February, T-Mobile beefed up its One plan by offering unlimited HD video streaming and 10GB of 4G LTE mobile hotspot for free in order to match Verizon's new unlimited plan. Now that special offer is about to go away.
TmoNews reader Corey today noticed a new message in My T-Mobile that says that the unlimited HD streaming and 10GB high-speed hotspot offer is ending soon. Several T-Mo customers on Reddit received the same notice.
You can read the full message for yourself below: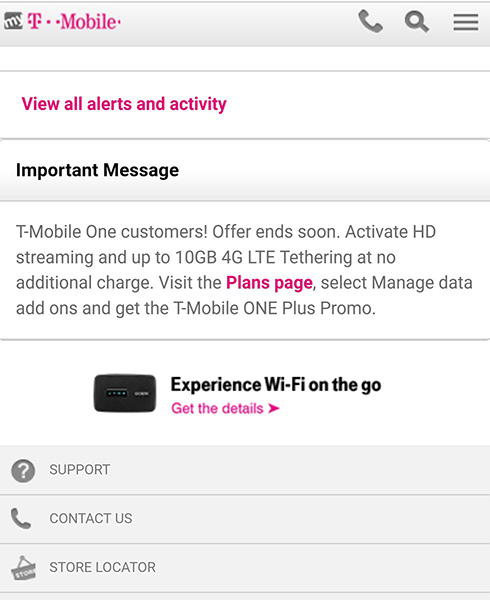 I reached out to T-Mobile to confirm that this promo is ending soon and was only told that "our offers are always limited time opportunities." T-Mobile's website says the same thing about the unlimited HD streaming and 10GB high-speed tethering offer. "For a limited time, you can activate up to 10GB of LTE tethering and HD video streaming for no additional charge by using the T-Mobile app or by visiting My.T-Mobile.com," the FAQ reads.
So yeah. It's unclear exactly when T-Mobile will stop offering unlimited HD streaming and 10GB of high-speed mobile hotspot for no extra charge, but it looks like could be going away in the near future. So if you've been thinking of switching to T-Mo or you're already a customer and just haven't added the promo plan yet, you may want to grab this deal soon.
Thanks, Corey!
Via: Reddit